Happy Bastille Day to all French people and Francophiles out there! France has opened its borders back up to travelers from the US, but it's still not the easiest thing in the world to go there right now. But if you're hankering after a little bit of France, and wine and cheese won't quite scratch the itch, maybe these new books will, all of them out in the US in 2021.
A Boring Wife Settles the Score, by Marie-Renée Lavoie, translated by Arielle Aaronson
In this sequel to Autopsy of a Boring Wife, newly divorced Diane has a new job and is looking for new love -- but things aren't that simple when you're a woman approaching fifty. A Bridget Jones for the middle aged in 2021, this book promises laughs as well as poignant moments. Here's what Canadian magazine L'Actualité says about it:
Flowers of Darkness, by Tatiana de Rosnay
In the midst of a Parisian heat wave, author Clarissa Katsef is fighting writer's block. She has everything a writer could want: a modern apartment that looks out onto a great view of the City of Love. But she has the creeping sensation of being watched, and can't figure out how real it is.
"By exploring the effects of modern technology and the upheavals of contemporary life, de Rosnay continues to thrill us with this hypnotizing intrigue," says Télé 7 Jours
Inseparable, by Simone de Beauvoir, translated by Sandra Smith
Among the writers whose undiscovered works we are excited to unearth, Simone De Beauvoir must be high on the list. In this book, judged too intimate to be published while she was alive, she explores a girlhood friendship between Sylvie and Andrée, two very different young women navigating post-World-War-One France.
"The novel is gorgeously written, intelligent, passionate, and in many ways foreshadows such contemporary works as Elena Ferrante's My Brilliant Friend," says Oprah Daily.
In the Country of Others, by Leila Slimani
Leila Slimani burst onto the literary scene with her shocking and insightful novel, The Perfect Nanny. She tackles themes of immigration and race in this new novel, which shines a light on the increasing unrest in colonial Morocco not long after World War II. It tells the story of a young French wife finding her way in her new country, that of her husband.
"Slimani excels at telling this wide-ranging story, expertly folding themes of love, loss, alienation, gender, and belonging into a complex narrative set against the backdrop of World War II," says Vogue.
The Margot Affair, by Sanaë Lemoine
Though this book was originally written in English, its author Sanaë Lemoine was born in Paris to a Japanese mother and a French mother, and studied for her MFA at Columbia. The Margot Affair explores what happens when, at seventeen, the secret child of a politician and an actress decides to reveal the family secret to the world.
Here's what Sarah Lyall of The New York Times Daily Review says of this novel. "Gorgeous . . . very French. . . in lush, lyrical prose that perfectly captures the heightened emotion and confusion of being a young woman with a bruised heart and limited experience. Though the book seems to be about an absent father, it's more about a tricky mother, and about motherhood in general. It asks the ultimate question about this most complicated of relationships: What will a mother do for her child?"
People Like Them, by Samira Desira, translated by Lara Vergnau
Small towns may be great locations for cosy romances, but they're also atmospheric settings for creepy crimes committed by wealthy outsiders -- or at least, the remote village of Carmac is. In this psychological thriller, financial troubles surface class- and race-based tensions among two families, and disaster happens as a result.
Here's the verdict from the Los Angeles Times. "A potent little mélange of psychological suspense and racial tension . . . [and a] bucolic but unsettling portrayal of small-town jealousies and greed, class divides and incipient racism. . . . People Like Them seem[s] at times more like a film — lulling and then horrifying the observer in its portrayal of village life gone terribly wrong."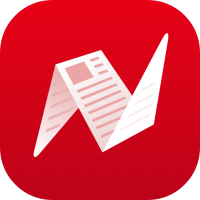 This is content from NewsBreak's Creator Program. Join today to publish and share your own content.