A voluntary recall was posted by the U.S. Food & Drug Administration of Suntree Snack Foods, LLC's product containing roasted salted cashew halves and pieces, and trail mix containing roasted salted cashews. The reason is due to the possibility of glass pieces being present in the products. Suntree Snack Foods, LLC is located in Arizona.
As of September 24, 2021, there had been no injuries reported. It is out of caution that Suntree Snack Foods, LLC announced the recall believing that cashews are the source containing the potential pieces of glass and that the company received notification from a customer regarding one of its products containing glass pieces. The retail stores that receive a distribution of the items being recalled are located in the District of Columbia, Delaware, Florida, Georgia, Louisiana, Maryland, Mississippi, North Carolina, South Carolina, Tennessee, Texas, and Virginia.
The products involved are Happy Belly, Prince & Spring, Harris Teeter, and HEB brand names. For a complete list of the products, go to the FDA website. The Suntree Snack Foods products can be viewed on their website.
If you have purchased any of the products being recalled, it is advised you return the product to the store you made your purchase to receive a full refund. If you have questions, Suntree Snack Foods can be reached at phone number, 1-480-719-6900, extension 219 (Monday through Friday, 8:00 a.m-6:00 p.m. CST).
Source: Food & Drug Administration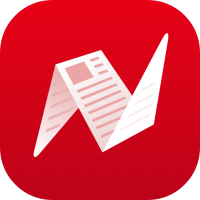 This is original content from NewsBreak's Creator Program. Join today to publish and share your own content.