Variety and Selection
If you still subscribe to the traditional method of receiving news, you're aware of the fact that only so much news per assigned reporter can fit into one paper page. Even if a reporter spent days on one story, the story has an allotted amount of space. Since the birth of the internet, however, a news story online could have unlimited pages. Also with the internet, you can search for one topic and find a variety of news pieces to choose from including different voices and perspectives, and a host of relevant and unnecessary comments.
We still want news delivering content that is effective journalism even if it's on the internet. The editorial page of any major city's main newspaper in the traditional sense might have one page dedicated to letters of readers, but for an online publication that includes a comment section, there can be enough comments in some instances to fill one whole section of a traditional newspaper.
Today, those interested in the news all over the world can have access even if it's by cell phone. For example, if you want to know what's being delivered as news in The Washington Post or The New York Times, you're there with a click and for those sites requiring a subscription, that cost may be lower than the traditional version.
More Power
In the past, aside from the limited space a reporter had, if the reporter was working on a political debate, it could be more challenging to summarize a night's event due to space. Now, that same type of story would be an online version that could a video of the whole event. News is instantly online. If a reader wants to collect a handful of perspectives, the top 10 news sites can be searched to collect highlighted information. In the past, we would have to wait until the next day to read the news and pick up the landline to share it. It's instant news today and spreads through social media. The method of delivering news now has more power including access to archived information.
More Diversity
There are a lot more voices on the internet creating blogs that allow for comments and posting on social media sites the daily news events which can lift one single news subject. Internet users can be kept informed by the contents on their laptops while sitting up in bed. If we see a piece of news of interest, we can email a link to family and friends who could in turn post it on their favorite social media site. People who work at city papers can electronically share details of stories at a much faster pace. People take videos with their cell phones and post them on social media. As history has shown, an ordinary bystander on the street can supply news to a media source reporter via images or video from a cell phone. This is occurring all around the world. All you need to complete a story is your cell phone and laptop.
More Speed & Less Cost
We continue to live in a fast-paced society and the internet contributes to the pace. Our expectations are set higher. We email and text message to relay the news. The relationship between cell phones and their capabilities and the internet is phenomenal. Wherever the news and information travel, that's where the public leans. All the periodicals on newsstands are fewer and thinner as a result. In some cases, newspapers have had to shut down.
Tonight at 3:00 a.m., you can have your remote in one hand surfing satellite news channels and your mouse in the other searching for worldwide perspectives on up-to-the-minute reporting.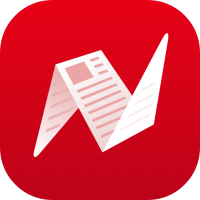 This is original content from NewsBreak's Creator Program. Join today to publish and share your own content.