Did you know the Crossroads Arts District is more than just an intersection at I-70 and McGee Street? The district is in the heart of downtown and stretches to the north towards I-35, to the east at Truman Road, to the south at Oak Street, and to the west towards Pershing Road. The district includes a neighborhood showcasing local art in galleries, the Kansas City Ballet, the Kansas City Symphony, the Lyric Opera of Kansas City, restaurants for every palate, hotels, breweries, and residential options.
The Crossroads Arts District began growing in the 1980s with the inclusion of art galleries, the 1999 reopening of restored Union Station, and the construction of the Kauffman Center for the Performing Arts as well as several venues offering event space. One of the first art galleries was the Dolphin Gallery opened by John O'Brien. The Dolphin Gallery provided jobs for local artists as a measure of giving back to the community. Eventually, this gallery later relocated to the West Bottoms before it closed in 2013.
There are quite a few restaurants such as Fiorella's Jack Stack Barbecue and Lydia's Restaurant in the renovated historical Freight House. On Southwest Boulevard, you'll find La Bodega Tapas & Lounge and Lulu's Thai Noodle Shop (one of my favorites), or near McGee and Pershing, try Novel or hike down to 18th and Oak Streets for the unique flavors at Mission Taco Joint.
While wandering about, you'll discover businesses supporting yoga, brewing companies, and plenty of shopping spots. The Crossroads has something for everyone from the eclectic to the curious whether you're seeking out a venue that reaches out to you on a personal level, or you're wanting quaint and unique in style and design.
What drives people to the Crossroads?
It's safe to suggest the crowd who engages in visiting the district include routine visitors to the monthly event labeled First Fridays occurring on the first Friday of every month. At this event, people gather to check out the breweries and restaurants, whether returning or seeking out a new experience. It's an evening of live music at venues like Grinders KC as well as other choices of entertainment. It's a monthly celebration on the sidewalks of Kansas City, and not to just end a long work week, but to lift up art and community in the district. Check out the Buttonwood Art Space for a sampling of what to expect at this venue. And everyone who works downtown knows on First Fridays, they might have to find a different route out of the city to get home due to the crowds--crowds who have helped reshape and revitalize downtown Kansas City.
The crowds for First Fridays grow around 5:00 pm. Parking could be challenging so arrive early. You can park for free at the Crown Center garage after 6:00 pm and catch the free KC Streetcar as far south as Union Station with a route that stretches all the way to the River Market. Wear comfortable walking shoes because you will be walking the sidewalks and also expect slow-moving lines of other pedestrians so you decide your starting and ending points. The weather will determine the size of the crowd. You may not get to visit every venue and since some of the exhibits might change each month, you'll want to prioritize your artistic journey. If you're not eating at a restaurant and just taking to the streets, there will be food trucks. Street traffic will need to be patient where there are four corner stop signs and some areas may be more crowded than others. If you're interested in what art flavor is taking place in October, check out ArtsKC.
If you're visiting Kansas City or a resident wanting a weekend getaway, consider staying at the Crossroads Hotel on Central Street, a unique boutique hotel with reasonable rates and creative decor. Maybe you'll want to stay closer to the heart of the Crossroads District at three-story Hotel Indigo on Grand Boulevard, again with reasonable rates including displays of local art. Greater still, if you want to feel the ambiance of the Crossroads, check out the City Club Apartments, Atlas Lofts, Artisan C, or Piper Lofts to name a few.
Whatever you choose to do in Kansas City, there are so many options to explore. Seek out one venue each weekend or try several at a First Fridays' event for your cultural experience.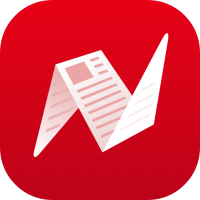 This is original content from NewsBreak's Creator Program. Join today to publish and share your own content.