You might want to put Kaua'i on your list of places to travel if you want some real rest and relaxation. You won't regret it and you might even be a little sad when you have to leave. A place of stunning beauty, great food, and friendly people! And if you golf, Kaua'i has some of the most beautifully designed courses. Overall, it is a cultural experience you will always remember.
My mother was born in Kaua'i so I have many relatives still there. We also lived there when my father was in the Air Force and I have returned there as an adult. The effects of the island's beauty remain the same although it was more commercialized on the east side of the island than it was when I was a child. Kaua'i, also known as the Garden Island, is where the scent of the ocean will greet you as you step off the plane...
As implied, I am all too familiar with the beauty of Kaua'i which will continue to be my favorite island in Hawaii to visit. I am familiar with the best spots on the island to visit and on my last trip in 2016, I'm also familiar with the changes.
Your journey begins when you land at the Lihue Airport
My family members who live on the islands are true islanders. They are content with what they have and could want for nothing more. No matter where you go, there are friendly welcoming faces, and not just because they know how to appropriately greet tourists, it's part of who they are. Kaua'i is the lesser commercialized island although commercialism has reached parts of the island.
From the moment you step off the plane into the Lihue Airport, and the air sweeps your face, you are aware the ocean is nearby. The airport is not overly crowded and it looks like an airport you might see on any small island. From the moment you step into your rented vehicle, your journey begins!
A few hotels for your list of options
Consider Royal Sonesta Kauai Resort Lihue (formerly Kaua'i Marriott Resort and Beach Club) in Lihue if you want to stay on the south shore. This resort underwent a major renovation and rests on 800 acres facing Kalapaki Bay and is filled with items and beauty so splendid, you won't want to leave. You can literally spend all day walking the property and find something of interest in either direction. This resort used to be known as the Kaua'i Surf and Westin Kaua'i until it was struck by Hurricane Iniki in 1992. It was thereafter fully renovated and it is beautiful. If you want to get married on the beach, the full staff at this resort can coordinate all your details. If you love to golf, there is a fabulous 18 hole course at Kauai Lagoons Golf Club.
If you want to stay near the east shore, check out the Grand Hyatt Kauai Resort and Spa located in Poipu. This resort also offers stunning views and lots of fun. On-site options include cultural activities, a luau, and golf on the Robert Trent Jones, Jr. designed Poipu Bay Golf Course.
If you want to go all out, drive up to the north shore and stay at the Westin Princeville Ocean Resort Villas in Princeville. Princeville is named after the son of Hawaiian King Kamehameha IV and Queen Emma, Prince Albert Edward.
On my last trip for a family reunion, we chose to rent a house that was cost-saving plus the house was fully equipped with everything to fulfill a home away from home. The house was also on the west shore in Kekaha which is not touristy at all. We were able to walk to a beach that was not populated.
Regardless of where you stay, you have plenty of hotel, resort, condo, and bungalow options. Also, due to COVID-19, most facilities provide their guidelines online. All it takes is a plan and some savings and you're on your way!
Poipu
Poipu rests between Hanapepe and Lihue in the southern part of the island. The beach has spectacular scenery to offer you on your visit. When I was a young girl, my cousins and I would swim at Poipu Beach, and at that time, there was nothing built anywhere near it aside from maybe some picnic spots. One place you will want to make sure to put on your list of dining is the Beach House Restaurant where you can dine by sunset and hear the sounds of the ocean. This is a popular venue so you will want to make reservations. Currently, only outside seating is available but that's okay because the view of the sunset is amazing.
If you travel to the west, you'll see the famous Spouting Horn and the National Tropical Botanical Garden. Of course, if you come to the island to play golf, you have several beautiful options. Don't forget, too, to taste the shaved ice at Jo Jo's Shaved Ice because you will make more than one trip there.
Waimea Canyon
The first time I visited Waimea Canyon, I was seven years old. I remember it being beautiful and so full of nature. After a trip to the Grand Canyon, and revisiting Waimea Canyon, I see it as a lower-scaled green version of the Grand Canyon. The canyon is a tourist attraction and has one of the most striking waterfalls. It's full of nature and colorful interior beauty. It is a must-see for your scrapbook of photos. If you're adventurous, you might go hiking and there are several hiking trails that are for hikers of different levels. Along your hiking path, there will be the chance to see a lot of bamboo growth and tropical plants and flowers. If you have never been to Hawaii, you will experience the red dirt too!
The Kilauea Lighthouse
The Kilauea Lighthouse is on the northern part of Kaua'i, not far from Hanalei and about an hour north of Lihue. This is really not too bad of a drive considering you've driven nearly half the distance around the island. The scenic value is remarkable and the ocean including the waves just goes on and on forever. If you're lucky, you can sight some sea life and island birds. This landmark stands 52 ft. tall and used to be a beacon for traveling ships.
Mahalo!
Whatever you decide to do on your journey, there are so many options to choose from. There are restaurants, eateries unique to the island, and there are a lot of family activities to involve yourself in between all your ahhhh's. There's also plenty of areas to shop at to grab souvenirs. Again, if you're not familiar with red dirt, you'll learn about it on Kaua'i and in the souvenir shops where they sell red dirt shirts
One thing you will wonder is why there are so many roosters. I've been told it's a result of the hurricane, but I've also read there is no exact known reason. It's just entertaining to hear a rooster crow during the daytime.
There is no room for disappointment on this trip. Although the Hawaiian population isn't as large as it was years ago, both Asians and Caucasians inhabit Kaua'i. However, everywhere you go, you will see the influence of the Hawaiian culture.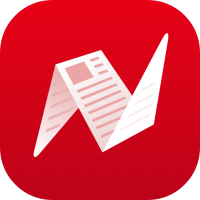 This is original content from NewsBreak's Creator Program. Join today to publish and share your own content.