Keep the history of Kansas City alive
The River Market located on the north side of downtown Kansas City used to be known by three different names: Westport Landing, the City Market, and River Quay. Westport Landing was a window to the birth and expansion of Kansas City in 1899, formerly known as the town of Kansas and the City of Kansas. A lot of time and growth and change since the 1800s has made River Market what it is today.
One of the best times I had at the River Market was over 20 years ago when I took my mom and children there to see the whole venue. It was time well spent outside. There was so much to experience that we stayed all day long. We had fresh tamales from a food truck vendor (because you know they have the best tamales). There were smells coming from the small eateries, street music, and produce brought in by farmers to display and sell. The fresh produce had better prices than my local grocery store. Just being outside to feel the overall ambiance was and still is a pleasantly memorable experience. The River Market is a charming area to walk through and whether you're a visitor or not, you can also travel there from the south side of downtown as far as Union Station by catching a free ride on the Kansas City Streetcar.
Imagine living near the River Market where restaurants and small local shops are within walking distance. Wake up early on a Saturday morning, go to your favorite coffee corner, collect some fresh produce, catch the aroma of the display of spices, or grab some fresh flowers. If you're thinking about living near the River Market, here is a list of some of the options: 531 Grand; Flashcube Luxury Apartments; Lofts on Delaware; Market Station Apartments; or RM West Apartments.
The River Market also has diverse cafes and restaurants. I'm a new fan of Brown & Loe. Their B&L Salad with salmon is inspiring, filling, and the dressing didn't disguise the salad. It was perfect. This restaurant is housed in a historical building with interesting architecture in what used to be a 1920 constructed bank. On your first visit, it will be hard not to stare at everything that is apparent history in architecture. The bar counter is just one additional feature worth the visit to this restaurant.
City Market to River Quay to revitalized River Market
As early as the late 1950s, developer Marion A. Trozzolo (b. 1925, d. 1992) was attracted to the City Market area and over time, he acquired some of the surrounding buildings to turn them into places for dining and shopping to revitalize the district and in the early 1970s, River Quay was established as a place of entertainment. However, mob activity ensued over control of River Quay which led to bombings in 1977 destroying two bars known as Judge Roy Beans and Pat O'Brien's. I remember hearing about the bombings on the news and people being afraid to go to River Quay after learning mobsters were killed there. Eventually, the area started to decline and people began going elsewhere out of fear.
Moving forward to the mid-1980s, developers Mel Mallin and Dana Gibson began churning building projects into apartments to help local artists. Revitalization was beginning again. They were also instrumental in developing the Delaware Lofts. Other renovations would follow with more developers becoming interested and involved in enhancing the district. In time, the city would invest in upgrading River Market and more developers would build more living options. What once was an abandoned area is now a popular city venue for both residents and tourists. All of downtown Kansas City has been restored and reenergized and having the old buildings renovated into apartment spaces increased the residential population in the downtown area.
The cultural experience at River Market includes its ethnic restaurants such as Nguyen Pho Grill, Blue Nile Cafe, and Habashi House. There are also bakeries such as Sweet Petites KC and Bloom Baking Company. When shopping for fresh produce, you can't help but smell the rich aromas of the row of spices you can buy in bulk. I still get excited when I see the spices.
While visiting, you may want to go ahead and walk over to the Arabia Steamboat Museum on site. The steamboat of 1856 was excavated from a farm field in 1988 with cargo that is said to be "the largest single collection of pre-Civil War artifacts in the world" (see https://www.1856.com).
If you have not been to the River Market, it's worth the time. Go on a Saturday and start with breakfast at the Opera House Cafe. Then stroll the market area and before leaving, walk down some of the neighboring streets to discover your favorite piece of history.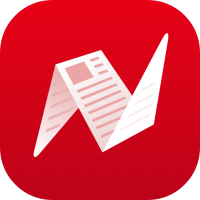 This is original content from NewsBreak's Creator Program. Join today to publish and share your own content.