Beach pizza from Tripoli
Beach pizza may appear strange to those who have never had it, but it's simply thin-crust pizza baked on a sheet pan and cut into rectangular slices, similar to grandma-style pizza in theory. The cracker-like shell is a little sweet, and the sauce is sweet as well. Because the pizza comes with such a small amount of cheese, request it with "extra," which includes a slab of provolone.
Roast beef sandwich from Nick's in Beverly
Perhaps Greater Boston's most (only?) iconic sandwich is the North Shore-style roast beef. Thinly sliced, rose pink roast beef is heaped high on a Kaiser bun, covered with mayonnaise, barbecue sauce, and a slice of American cheese in the classic version (known as a "three-way"). It's a shambles — the shamblest, to be sure — but it's great. There are several great roast beef establishments in the coastal and near-coastal communities north of the city, but Nick's in north Beverly is the best.
Fried clams from J.T. Farnham's in Essex
To be sure, there are plenty of great clam shacks along Rte. 133 between Ipswich and Essex, but Farnham's is my personal favorite. Eat these suckers with plenty of tartar sauce and keep an eye out for breeding birds in the marsh.
Taiwan-style pan-fried pork dumplings from Dumpling Cafe in Chinatown
Chinatown is Boston's best cuisine district, and I don't think it's all that far away. You could eat every meal there for a month and still only scratch the surface of what it has to offer in terms of eateries. Dumpling Cafe is my favorite among them (as I'm sure I've made abundantly obvious over the years), and my favorite dish there is the Taiwan-style pan-fried pork dumpling.
Barbecue beef banh mi from Ba Le in Dorchester
In a neighborhood full of diamonds, Ba Le is a gem. Its banh mi, particularly the BBQ beef but also the fried pork floss, is the best sandwich in Boston, and possibly the best sandwich I've ever had. You can't really have an opinion on Boston food without visiting Dorchester (the city's largest area), particularly Little Saigon. Ba Le is an excellent location to begin.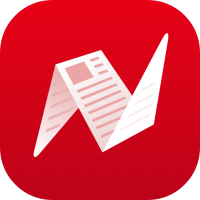 This is original content from NewsBreak's Creator Program. Join today to publish and share your own content.