(LANCASTER, Pa.) In May, the Lancaster County Commissioners reached an agreement to purchase a 75-acre tract from Clyde and Shirley Kreider. The land is on a Lancaster Township peninsula bordered by the Conestoga River on the city's outskirts. Due to its quiet location, many residents worry about the future of the area with a new prison nearby. 
Residents worry that the construction of the new prison will destroy the beautiful nature surrounding the farm and drive out the deer population. Others worry about the dangers and appearance it will have on the area. 
Chris Kreider (no relation to the Kreider family who owns the farm), 34,  lives on Willow Street Pike and feels strongly about the woods on the banks of the Conestoga River. 
"We fell in love with the woods and the nature," said Kreider to Lancaster Online. "We absolutely love looking across (the river) and everything you see. You never know just what you might see there."
Other residents in the Township are fine with the prison moving outside of the city.
"The current prison sits in the middle of the city and looks awful," said Carmen Guaigua. "There are schools and children that walk by the prison every day. They shouldn't be in that environment." 
The move of the prison has locals worried about the value of their homes and safety. The Conestoga is not a wide or deep river. The portion bordering the homes on Willow Street Pike is easy to cross by someone with decent swimming skills.
The county is still in the early stages of planning, zoning and designing. Design won't begin until the county has finalized the land purchase.
"The truth is, the county needs a new prison," said Lancaster Township Supervisor, Iber Guerrero-Lopez. "I understand the surrounding property owners may have environmental or property value reservations depending on where this process takes us, and their concerns have to be heard." 
The township's role in the overall process is minimal. The purchase, design, engineering, studies, and final approval will fall upon the county board of commissioners. 
Commissioner Ray D'Agostino said it is premature to discuss how the county should respond before an architectural plan has been developed. Commissioners agreed to have meetings in which neighbors or having a citizen on the advisory committee would be a good idea to know more about concerns.
Follow me to see more articles like this.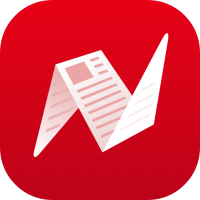 ...
This is original content from NewsBreak's Creator Program. Join today to publish and share your own content.