By Cindy Sanchez
Located in the heart of Lancaster City, nonprofit bike shop The Common Wheel has played a valuable role in transforming the community through the power of bicycles. 
One step toward empowering others is through diverse instruction and understanding. This past weekend, The Common Wheel held a Black, Indigenous and Person of Color (BIPOC) only League Certified Instructor class with the League of American Bicyclists. 
The League of American Bicyclists held this class to diversify their instructors who have traditionally been cis-white males. 
As a result of the League Certified Instructor class, there are now four new certified instructors: two are from Lancaster, one is from Washington D.C. and one is from Baltimore. Three of the four instructors are women. 
League Certified Instructors are the standard for teaching bicycle safety to people of all ages, especially adults. The Common Wheel's own co-executive director, Mikhail Zapata-Rotz, participated in the recent seminar and earned his certification. 
"The BIPOC scholarship I was fortunate enough to qualify for was an excellent step towards creating diversity in the cycling community," said Zapata-Rotz. "There is more work to be done by me and my fellow students to move the League towards a more diverse and equitable organization," he added.
The League certification means that Zapata-Rotz has been formally trained to provide the structure and learning experience necessary for students to ride their bikes more confidently. Zapata-Rotz teaches the Youth Bike Workshop, Earn-a-Bike and an Adult Mechanics Class.
The seminar was sponsored by Quality Bike Products, one of the biggest distributors of bicycle parts and accessories in the United States. Through its partnership with the League of American Bicyclists, these LCI seminars are available in locations with distribution centers such as Lancaster, Pa., Aurora, CO., Reno, NV., and Bloomington, MN.
"The League approached us [The Common Wheel] to be a site facilitator, meaning we found a place to hold the seminar, we advertised the seminar along with the league, and assisted with operations over the weekend," said Co-Executive Director Adriana Atencio. 
The seminar was the first of its kind to offer scholarships covering all costs for BIPOC. The three-day training seminars have two remaining sessions in Denver and Minneapolis.
The Common Wheel offers various workshops, classes and donation drives throughout the year to empower Lancastrians of all backgrounds. There are training programs for women, adult mechanic workshops and youth workshops now in partnership with the LGBTQ+ Coalition, Queers & Gears. More information on dates and times for each program is available on their website.
The Common Wheel is a mission-driven, nonprofit organization that revolutionizes people in Lancaster City through the energy and equity of bicycles.
Follow me to see more articles like this.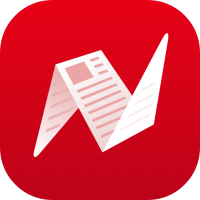 ...
This is original content from NewsBreak's Creator Program. Join today to publish and share your own content.