By Cindy Sanchez
(LANCASTER, Pa.) June is Pride Month, and as the country begins to go back to normal from the COVID-19 pandemic, this year gives everyone an even bigger reason to go out and celebrate the work of LGBTQ+ activists who have changed history.
Over the years, Lancaster has held various Pride events such as a parade, drag shows and other parties. However, this year is different with Zoetropolis hosting Pride Surprise.
Pride Surprise is a film series hosted by Brian Graves, a local activist and co-founder of the Lancaster Changemakers Collective. The event runs every Tuesday in June at 6 p.m. and will screen a different LGBTQ-themed film and follow-up discussion. Pride Surprise is a free show but still accepts donations as the earnings will go toward an LGBTQ+ organization or person in need of immediate emergency funds. 
The idea for the event came as a last-minute surprise to Graves, which prompted its name. Each unannounced film differs from the last in terms of genre, production, character development, and focus.
Zoetropolis screened three films and only has two left. 
And Then We Danced
Tangerine
Don't Call Me Son
"Film is something that I've always been kind of passionate about, and obviously, as a member of the LGBTQ community, it's [representation] something that I'm passionate about," said Brian Graves, "I guess the main inspiration is that I got this spark of an idea that kind of brought all of my passions to one arena." 
Due to COVID, many cities are postponing Pride events until October, and that opens up the possibility for a second film series showcasing queer horror films in Zoetropolis. For now, there are no plans for Pride Surprise becoming an annual event, which only makes it more special to attend this month.
The event discussions are informal and a perfect opportunity to mingle with other attendees and hear various perspectives. The theater holds 111 and has seen a high attendance of 80 people, all from different backgrounds.
"It gives us a space in this community right now where there's like so much fluctuation in like terms of where queer people can be and where we're used to going," said Graves. "I have been given the reins to have 80-something queer people in a space and talk to them and have everybody feel safe and comforted, and that's my favorite thing about it," they add. 
For more Pride Month celebrations in Lancaster, check out High Fever on June 27 at Marion Court.
For more on Brian Graves, they will be sharing their book of poetry, Peaches, on June 22, and it's available via a link they share on their Instagram @LeaveBrian.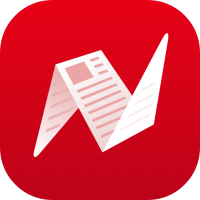 This is original content from NewsBreak's Creator Program. Join today to publish and share your own content.