Latinx Heritage Month text hovering above a writer and a city skyline.
(Christy Leos)
(HOUSTON, TEXAS) -- Latinx Heritage Month is here: the celebratory month takes place every year from September 15th to October 15th. To commemorate, News Break is highlighting amazing Hispanics, Latinos, and Latinx people in the Greater Houston area.
Reyes Ramirez is a Houstonian, writer, educator, curator, and organizer of Mexican and Salvadoran descent. His work can be found in Arteinformado, Texas Review, TRACK//FOUR, Houston Noir, Gulf Coast Journal, The Acentos Review, and more. He is a 2020 CantoMundo Fellow, 2022 Crosstown Arts Writer in Residence, and has been awarded grants from the Houston Arts Alliance, Mid-America Arts Alliance, Poets & Writers, and The Warhol Foundation's Idea Fund. His short story collection The Book of Wanderers will be published with University of Arizona's Camino del Sol series in Spring 2022.
What does Latinx Heritage Month mean to you? As a writer? 
"As a writer, Latinx Heritage Month is a way to focus on and listen to other creatives, leaders, and community members in a context where we feel most empowered and able to speak to each other on a hopefully more unified level. It is a month to think about who came before us, who is here now, and how we can build a future, which requires deep thought about our lot in America, dissecting the terms Hispanic/Latino/Latinx, and reconciling the many, and often opposing, spaces we inhabit."
What do you do to celebrate Latinx Heritage Month? As a Houstonian? 
"As a Houstonian, I celebrate Latinx Heritage Month by attending as many events featuring Latinx writers, creatives, thinkers, and leaders as possible to gain new perspectives or find solidarity with communities. Thankfully, Houston has an abundance of Latinx Heritage Month events, so the difficult thing is to pick what to attend."
What do you think the impact of Latinx Heritage Month on Houston is? 
"The impact of Latinx Heritage Month on Houston is hard to say in such an immense city, but I know that it will spur many conversations on what unifies our communities and where we diverge and for what reasons. I hope Latinx Heritage Month is a time where we have serious discussions on what we celebrate and why to forge new possibilities in uniting with and supporting other marginalized communities, even within our own such as LGBTQ, indigenous, Black, Central American, disabled, undocumented, etc. Latinos/Latinas/Latinxs."
How do you keep the celebration going year-round? 
"I always make it a point to give my dollars, attention, patience, and energy to efforts that bolster Latinx communities (and marginalized communities in general), whether it be buying from a predominantly owned Latinx business or attending a Latinx creative's art event. A community needs support and love all year round to grow!"
Tell me about The Book of Wanderers. What was your motivation for its creation? 
"My debut collection of short stories The Book of Wanderers is forthcoming from University of Arizona Press' distinguished Camino del Sol series that has historically published new and established Latinx authors, an enormous honor."
"The stories are inspired by Houston's unique identity in America that holds many Latinx diasporas interacting with Southern, Southwestern, and Western histories. As such, the stories follow characters of Mexican and/or Salvadoran descent as they explore what it means to exist in a country with such a troubled past and what role we play in its future."
If there is one thing you'd like Houstonians to know, what would it be?
"Houston holds so many histories and peoples that there is no shortage of Latinx talent creating, maintaining, and honing legacies. If you see an event or project without Latinx involvement, it is a deliberate choice that requires exploration. In other words, why are Latinx artists, writers, and/or creatives not in more positions of leadership if we make up so much of this city's identity? As Juan Felipe Herrera wrote, 'Let us gather in a flourishing way' and have honest dialogue on what this city, state, and country can do to give our marginalized communities justice."
Quotes have been edited and condensed for length and clarity.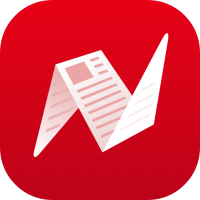 This is original content from NewsBreak's Creator Program. Join today to publish and share your own content.