Hispanic Heritage Month text surrounded by people and cultural items.
(Christy Leos)
(HOUSTON, TEXAS) -- Hispanic Heritage Month is here: the celebratory month takes place every year from September 15th to October 15th. To commemorate, News Break is highlighting amazing Hispanics, Latinos, and Latinx people in the Greater Houston area throughout September.
Miranda Ramírez is an author residing in Houston, Texas, with work featured in The Bayou Review, Coffin Bell, Puro Chicanx Writers of the 21st Century, Cowboy Jamboree, and more. She is the Founding Editor of Defunkt Magazine, the Assistant Editor of the Texas Review, the Marketing Fellow for the Texas Review Press, and an MFA candidate at Sam Houston State University.
What does Hispanic Heritage Month mean to you? As a writer? 
"For me, Hispanic Heritage Month is a little bittersweet. I am multiracial, and throughout much of the year, I navigate between confident-in and estranged from my Latinidad. I feel like I'm constantly navigating these significant gaps in my personal experience with my Hispanic heritage. During this month, I relax a little and feel less like a voyeur in my community. As a writer, I love this time of year even more because there will be readings, gallery events, film screenings, all month long, all related to Hispanxs. It's validating and invigorating to witness and be a part of—when I'm lucky enough to get bookings."
What do you do to celebrate Hispanic Heritage Month? As a Houstonian? 
"As Houstonians, we know there is no better place to spend Hispanic Heritage Month than in Greater East End."
"Tons of dancing and music, some of the best tacos! Last year we began making Calaveras at home, both the skulls and maybe a few poems to go with them; I think it's a tradition I would like to keep. I do my best to consume Hispanic creative content and support Hispanic businesses–I mean all the time but especially during Hispanic Heritage Month."
What do you think the impact of Hispanic Heritage Month on Houston is? 
"I think it can highlight parts of the community that might not necessarily be spotlighted at other times –when I participate in a Hispanic Heritage Month event, especially something like a reading, there is a strong sense of solidarity and allyship. That unifying sensation can be so very productive for a city."
How do you keep the celebration going year-round? 
"I run a literary journal that publishes work and hosts events both locally and virtually, and I am very into the idea of social activism via the arts. I make it a point to provide a platform to showcase and celebrate Hispanic creatives of all mediums. I think the arts, literary and otherwise, can engender understanding and compassion. This is how I celebrate—that and constantly consuming media and patronizing businesses that do the same."
Tell me about Defunkt Magazine. What was your motivation for its creation? 
"Defunkt Magazine is a project born from writerly and artistic friends. A bunch of opinionated nerds who thought they could do something important while looking cool. Defunkt's mission is to showcase marginalized voices and its creation came from witnessing excellent work left behind in the slush pile because it wasn't "relatable." To which the founders of Defunkt would reply, "relatable to whom?" We wanted to shake things up in a thriving literary community and offer something new and real, refined but not afraid to be obscene."
If there is one thing you'd like Houstonians to know, what would it be?
"Everything here is formed in relation to every other living and nonliving thing from the earth."
― Tommy Orange, There There
Quotes have been edited for clarity.
Want to highlight amazing Hispanics, Latinos, and Latinx Houstonians (yourself included)? Send a message to draftingchristy.com/contact.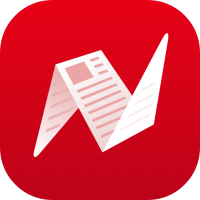 This is original content from NewsBreak's Creator Program. Join today to publish and share your own content.