(HOUSTON, TEXAS) -- If you or someone you know has aged out of the foster system, now is the time to apply for COVID-19 pandemic aid money in Texas. According to a press release shared by Texas CASA, the statewide network of CASA programs and a nonprofit organization dedicated to improving the child welfare system in Texas, the application to apply for up to $1,000 per person in federal funding for aged-out foster youth ages 18 to 26 is open until September 15th, 2021. The roughly 30-minute application can be found at surveymonkey.com/r/PANAID.
Do I qualify?
Young adults who qualify include those:
Who aged out of foster care in Texas
Aged 18 to 26 between 4/30/20 and 9/30/21, with financial needs that qualify for assistance during that time
In foster care on their 18th birthday
With financial needs that were not covered by other types of assistance
Those who qualify will be given between $500 and $1,000. PanAid further clarified in a series of emails that those ages 21 to 26 at the time of the application can obtain an additional $500 stimulus payment and anyone 18 through 26, regardless of whether they are in extended foster care or not, is eligible for up to $1,000 in qualifying expenses.
There are almost 9,000 young adults eligible for funding, according to the Texas Alliance of Child and Family Services' PanAid page. Young adult applications opened on August 10th, 2021.
If approved, PanAid intends to distribute funds within one and a half to two months of applying, but payout time may vary depending on the size of the application pool, according to the Young Adult Information page FAQ and the automatic email News Break received from PanAid.
"Only five percent of eligible young people have applied"
When asked about the August 31st percentage and what happens to the funds not utilized, Jamie McCormick, the Vice President of Public Affairs at Texas Alliance of Child and Family Services, had this to say.
"The percentage has significantly increased, though we would still like to see it higher. We are also able to provide additional funds for qualifying needs."
Deadline extension in the works, but not guaranteed
"We do not anticipate an extension of the deadline in Texas, which was selected in order to comply with federal law and the state requirements that are in place. A new bill in Congress was recently introduced, H.R.5167, which would extend the deadline a year. Should it pass, the state would likely reopen applications," says McCormick.
You can provide feedback on H.R.5167 by contacting your Congress members via the Congress.gov bill page and following the steps below.
Click or tap on "Contact Your Member."
Then use the widget above to either enter your address or look through the provided directories.
Young Adult Pandemic Aid, or PanAid for short
Young Adult Pandemic Aid, or PanAid, is the program providing funds to aged-out foster youth and those in extended foster care.
Monarch Family Services, a Houston-based nonprofit organization focused on family preservation, foster care, and adoption services, and the Texas Center for Child and Family Studies (a supporting organization of the Texas Alliance of Child and Family Services) is administering the program in Texas.
Quotes are edited and condensed for length and clarity.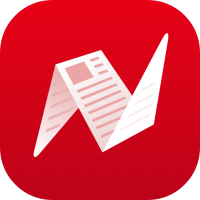 This is original content from NewsBreak's Creator Program. Join today to publish and share your own content.