(HOUSTON, TEXAS) -- Hispanic Heritage Month is just around the corner: the celebratory month takes place every year from September 15th to October 15th. With this in mind, News Break is highlighting amazing Hispanics, Latinos, and Latinx people in the Greater Houston area throughout September.
Maricia Rodriguez is the Vice President of Sales and Marketing at Del Alma Publications, an independent book publishing company based in South Texas. They produce culturally relevant, bilingual, bicultural books for today's growing Hispanic children, from kindergarten to twelfth grade, according to Rodriguez.
What does Hispanic Heritage Month mean to you?
"It is a time as Hispanics to honor our heritage and pass it on to our children and grandchildren. They must be taught to be proud of who they are and where they come from. It is also a good time to educate others about our beautiful and diverse culture. Hispanic is not a race but an ethnicity. We come from many different countries with many unique traditions we must honor."
As a book publisher?
"We are a publisher of culturally relevant Hispanic literature for school-age children from kinder through 12th grade. We pride ourselves in offering bilingual and Spanish mirror books that positively reflect the lived experiences of U.S.-born Hispanics. Hispanic Heritage Month is a great time for us to share our books with others."
"Our bilingual alphabet book ¡Todos a celebrar! A Hispanic Customs & Traditions Alphabet Book is a great book to teach kids about our beautiful culture. We feature celebrations such as the piñata and quinceañera, as well as games, dances, and beliefs."
"Our upcoming picture book Glove for a Lady set in South Texas in the mid-1960s is a story of a life-changing moment for a young migrant girl who has a chance encounter with first lady Lady Bird Johnson. The book provides a glimpse of the girl's Mexican family heritage and traditions and the emerging bilingual speech that is common with bilingual children as they begin to learn English."
What do you do to celebrate Hispanic Heritage Month?
"I am a mother of three school-age kids. I take this opportunity to teach them more about some of our family's cultural customs and traditions. For example, we have cooked traditional dishes, read bilingual books by Hispanic authors, and I am always exposing them to traditional Spanish music, games, and dances."
As a Houstonian?
"Prior to COVID, we used to enjoy attending numerous Latino festivals and pop-up shows. This year, we will celebrate Hispanic Heritage Month at home by supporting our fellow Houston Hispanic-owned small businesses and artists that have supported us throughout the years. We will also continue learning about important Hispanic figures, most especially pivotal Tejano leaders."
What do you think the impact of Hispanic Heritage Month on Houston is?
"Houston is home to one of the country's largest Hispanic populations. The impact of Hispanic Heritage Month is great. Our Hispanic population's influence is felt very strongly, and Houston's leaders must acknowledge that."
How do you keep the celebration going year-round?
"We feel Hispanic Heritage Month should be celebrated all year long. There are many religious and cultural traditions and events throughout the year that are great opportunities for celebrating with others such as Día de los Muertos, Christmas, Easter, as well as country-specific Holidays."
Tell me about Del Alma Publications. What was your motivation for its creation?
"Del Alma Publications was created to fill a need for more culturally relevant, bilingual books in the marketplace. We pride ourselves in offering original bilingual and Spanish works written by US-based Latino authors. Our target audience is the U.S.-born Hispanic child, and our goal is to provide them with "mirror" books that accurately reflect their cultural heritage. We specialize in children's bilingual picture books and Spanish/bilingual poetry. But, we are also planning to publish middle-grade chapter books, young adult novels, and regional history books on the Mexican American experience. In addition, we are planning to publish teaching resource material for bilingual/dual-language and English-as-a-Second Language (ESL) teachers in the coming years."
"With the ever-increasing Hispanic enrollment in the United States classrooms, Del Alma Publications, LLC believes that "meeting the biliteracy challenges of the Hispanic learner" has become imperative now more than ever. Therefore, it is committed to producing quality, culturally relevant books and teaching resource materials to bridge the Hispanic achievement gap." 
If there is one thing you'd like Houstonians to know, what would it be?
"We strongly feel that it is especially important for teachers, librarians, administrators, and parents to integrate culturally relevant literature in their lessons. Bilingual books are excellent sources for developing biliteracy and cultural literacy, which are vital skills for children who are fortunate to be raised in the middle of two worlds. Most importantly, when topics are discussed in school that are also familiar in the home, then the student not only can apply his prior knowledge to understand new ideas and concepts, but he realizes their importance and value. This is just as important in the early grades as it is throughout a child's schooling."
Quotes have been edited and condensed for clarity.
Want to highlight amazing Hispanics, Latinos, and Latinx Houstonians (yourself included)? Send a message to draftingchristy.com/contact.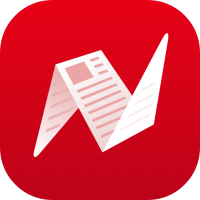 This is original content from NewsBreak's Creator Program. Join today to publish and share your own content.