Children reading and young people planting under the word Library and a book.
(Christy Leos)
(HOUSTON, Texas) -- Houston Food Not Bombs (HFNB), a group that shares vegan and vegetarian food and opposes war, has scheduled their second non-permitted food sharing event in a week. The September 3rd event will start at 7 pm outside the Julia Ideson Building at 550 McKinney St.
Feeding people at the library
"The Houston Public Library's Central branch in downtown Houston will reopen soon," according to a news report posted on Click2Houston.com.
"Since April of 2005, we have been sharing food at least four nights a week at the Downtown Public Library," says Nick Cooper, activist and HFNB volunteer. "This is the second attempt by Mayor Turner to evict us. Before him, Mayor Parker made two attempts."
How moving may impact Houston and Houston's homeless
"The intention is to move the homeless and the needy out of sight, which necessarily means moving them to a location that is more difficult for them and us. We have established this location over 16 years, and institutions across Houston, including HPD, rely on us doing what we do at the time and location we have chosen. Having hungry, desperate people roaming around at night is less safe for everyone," says Cooper.
Houston City Council offers solutions
During the August 31st Houston City Council meeting, shared via Facebook live on the HTV Houston Television account, Mayor Sylvester Turner offered a number of solutions. From an indoor facility with tables and chairs to a municipal parking lot with tables, chairs, and tent to working with Downtown churches.
"This is not about trying to hurt the homeless at all," says Turner. "This is trying to find the best fit for everyone that's involved. . . . I am willing to provide any other location that would work. But what has never worked is having this being done at the library, which discourages families and their children from attending the library. That has never been a good fit. And I never would have approved that if I were mayor even back then. Because you got the Central Library downtown, for families throughout the city and especially the children, and they are uncomfortable coming there. And I've heard that from a number of people."
Scrutinizing uncomfortable feelings
Turner seems to say that families are uncomfortable coming to the library due to the homeless presence. When asked how HFNB, the Mayor's office, other organizations, or individuals could remedy this issue, Cooper had this to say.
"It's quite revealing when the mayor talks about interactions between the "public" or "families" and the "homeless" at the Houston Public Library. Are the homeless not the public? Are they not families? Are they not Houstonians? Are public spaces going to be converted to homeless-free zones? Is the mayor going to start inserting himself into segregating communities that are uncomfortable with each other in public? That would be interesting. Please let him know that many of us are uncomfortable interacting with oil corporation and real-estate CEOs."
According to the Houston Public Library website, the Julia Ideson Building is "the perfect destination setting for weddings, galas, formal dinners, photo sessions, business meetings, corporate parties, and a variety of other events," with rates starting at $550.
An issue of authority and trust
"The mayor contacted us and proposed nice nearby park locations, and then almost immediately took them off the table and started offering hard-to-reach parking lots," says Cooper. "If we were to go down this path with the mayor, we are certain that there would be further complications, and they'd ask us to move to further and further spaces."
According to Cooper, the mayor hasn't earned HFNB's trust and doesn't have the authority to tell them where they can feed the Houston community.
"The permitting process is unconstitutional, unwieldy, and intended to stifle sharing of food with the needy. It has actually been quite successful at this ignoble goal -- We are lucky that we have many supporters and can push back on the mayor's bullying tactics. But individuals who used to just drive around with leftovers from private or business events have been intimidated and do not do so anymore. When Houstonians suddenly realize they're going to have a lot of leftovers in the evening or weekend, there is zero possibility of applying for and receiving a permit, so healthy food all across Houston goes in the trash while needy people are hungry."
Consequences of staying put
During the meeting, Council Member Michael Kubosh said there hadn't been an arrest or fine as a result of feeding more than five people and doesn't believe the mayor will allow that to happen.
Turner had this to say when asked if the cops would be called if HFNB chose not to move.
"Then you will know if you try to keep doing it, ok, let me leave it just like that."
The Houston Police Department dropped by and took notes at the first non-permitted event on September 1st, but didn't interact with HFNB volunteers, according to Cooper. HFNB posted a short Facebook Live video of the event.
The mayor's official Facebook page also posted a response on September 1st.
"In response to Food Not Bombs: Due to public health safety concerns, including the spread of COVID-19 and its variants, the City of Houston has determined that the Main Houston Public Library is not a conducive location to continue feeding homeless individuals."
The work continues
According to the 2021 Homeless Count & Survey coordinated by the Coalition for the Homeless of Houston/Harris County (which includes Fort Bend, Montgomery, and Harris county populations), the number of people experiencing homelessness in 2021 equaled 3,055.
HFNB encourages the public to join them with supplies and vegan food (or just themselves) at 550 McKinney St., on Mondays, Wednesdays, Fridays, and Sundays at 7 pm.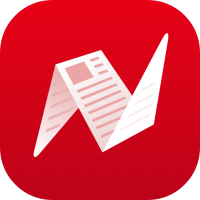 This is original content from NewsBreak's Creator Program. Join today to publish and share your own content.