Two people recording above and below a sign that says ON AIR.
(Christy Leos)
(HOUSTON, Texas) -- 90.1 KPFT, self-described as Houston's Community Station, finds itself in hot water once more. Protested, bombed twice, shot at, and the scene of an arrest, the latest controversy involves accusations of whitewashing ("the practice of using only white actors, models, or performers") and BIPOC (Black, Indigenous, and People of Color) erasure.
Breaking down the data
According to KPFTWhiteWash.Info, a website created by 90.1 KPFT producer Rodrigo Bravo, 90.1 KPFT was already devoid of proper Houston representation before schedule changes took place.
Houston demographics
All show distribution hours as of May 24th
"The proposed schedule was released May 25th and implemented June 1st," Bravo says.
All proposed show distribution hours as of May 25th
All actual show distribution hours as of June 6th
In the charts above, White representation shifts from 56.3% to 75.8% to 68.3%.
Bravo breaks the data down further into weekday hours, stating that White representation shifts from 59% (May 24th) to 80.9% (May 25th) to 71.2% (June 6th).
Primetime hours see a significant decrease in BIPOC representation and a significant increase in White representation from 66.7% (May 24th) to 94.9% (May 25th) to 87.4% (June 6th).
Primetime distribution hours as of May 24th
Primetime distribution hours as of May 25th
Primetime distribution hours as of June 6th
93% of the overall data available was verified, according to Bravo. Gender and orientation data are also included in the study. The public can access the data here.
Removing Black and Brown programming during the remembrance of George Floyd
"On the day George Floyd was observed in Houston, when all of the world's cameras were here [and] racial issues were the national topic of the day, the (now-former) KPFT general manager removed almost all of the Black and Brown programming, all of the voices, off of the KPFT FM dial," says Liana Lopez, a producer of the Nuestra Palabra: Latino Writers Having Their Say show and past 90.1 KPFT board member.
"He didn't talk to programmers, some who have been there for decades. Didn't tell them "thank you for your time;" he just removed them from the air. If you're trying to get attention in a bad way, ok. Good job then. The only ones left during primetime hours are music programmers."
According to Lopez, blame falls on talk show programs for not making enough money, but management has not promoted talk shows, and her perception is they don't want to.
"When Nuestra Palabra made international news, KPFT did not support us, but they will bring out Black and Brown voices when they need money."
Incidents at 90.1 KPFT
Lopez described the environment at 90.1 KPFT in a series of alleged incidents. One programmer calling another programmer the N-word. Board members telling other board members with accents that they talk funny. Bricks thrown at a studio window on the air during a time a KKK rally was happening in Tomball. An older Black lady who's Zydeco show had been moved to the middle of the night had someone shoot through the window with a high-powered rifle.
"This is why we're putting this together, because it's not just recently, it's historic," continues Lopez. "A Puerto Rican woman used to be at KPFT in the '80s and did an international Spanish show where you learned what was happening in different countries. One day, she was at KPFT working on her show when someone came and spray painted her car. She didn't come back."
"The way these changes are happening and how KPFT routinely trots out Black and Brown voices during fund drives while cutting our voices has been going on for a really long time, and they don't talk about it, like it's not going on. It's like loving Mexican food and hating Mexicans," says Lopez.
Confusion and an email trail
According to Bravo, the Nuestro Palabra Social Media Manager, the 90.1 KPFT General Manager made inaccurate statements regarding the schedule change.
"The decisions made and the proposed schedule implemented on June 1st were not made with any type of buy-in or feedback or metrics," says Bravo. "Minor changes were made on June 6th. It left so many BIPOC programmers and hosts clueless. We had no idea what was going on."
After 16 days of attempting to get in touch with the General Manager, Bravo was not satisfied with the response.
"Nuestra Palabra: Latino Writers Have Their Say has been on air for over 22 years. We have consistently ranked among the most supported shows," Bravo writes on his website. "NP's work has led to legislative changes in several states, our movements have inspired thousands, our host Tony Diaz has carried the Librotraficante banner alongside the KPFT banner, and 87% of our shows during COVID were new, unlike other programmers (like Wally & Roark). We have held it down for la comunidad, for Houston, and for KPFT, always true to Pacifica's mission... and this is the respect this General Manager gave us."
News Break contacted 90.1 KPFT for comment but has yet to receive a response.
Hope for 90.1 KPFT
"I want KPFT to be Houston's community station. . . . I find it very hard for a radio station to claim to be the community station in a city that is diverse as Houston, and the plans were to have 95% of primetime programming be white-male dominated." Bravo would also like the 90.1 KPFT staff to come together as a community.
"We want servant leadership that is there to grow and help and take the community at large into account."
Lopez knows what a resource the FM station has been for people, especially those looking for professional broadcast experience.
"Ideally, I would want the program council to come back, and instead of critiquing shows to take them off the air, the programmers should be offered training and help to improve the shows. They need to be supported, embraced, and given some attention."
Board election and station status
According to the KPFT.org website, board delegate elections are in progress, and voting will conclude on October 15th at 10:59 PM Central Time. Listener members can request a 2021 ballot if they have not received a ballot and have either donated $25 or finished three hours of approved volunteering between July 1st, 2020 and June 30th, 2021.
"There are so many open seats right now; it's easy to take it over," Lopez says. "We did a 36-hour drive on Nuestra Palabra. We reached out to a few friends and got over 50 people to donate $25 and become members so they could vote in this next election. And we are going to take the election and fill those spaces with more people of color that are actually part of the Houston community who deal with young folks and are already bringing our stories to communities. They have a following, standing, experience, and most haven't been part of KPFT. They're bringing new talent, creativity, and people of color voices to the board."
Quotes have been edited and condensed for clarity.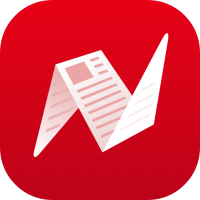 This is original content from NewsBreak's Creator Program. Join today to publish and share your own content.