(HOUSTON, Texas) -- Rainbows, dancing, music, and smiles made up the lively ambiance at the 2021 Houston LGBT+ Pride Celebration Kick-Off & Theme Reveal, which took place at BUDDY'S Houston on July 25th.
Virtual attendees could also watch the festivities, catch sight of a voter registration booth, and witness the community honor Monica Roberts, a transgender journalist, advocate, and pillar of Houston.
Moving the party elsewhere
Filmed via Facebook Live, Pride Houston announced their decision to host a block party in Monstrose on Saturday, October 2nd, in lieu of the annual Pride parade. The next parade is expected to take place in 2022. The full live stream video can be found on Pride Houston's Facebook page.
COVID infections on the rise
"We [Pride Houston] were looking forward to bringing back the parade this year since some COVID restrictions have been relaxed. But as new COVID infections are rising and the presence of the Delta variant, we think it would be more prudent to host a smaller capacity event," said Pride Houston President Thasia Madison in a press release.
On July 22nd, a few days before the Kick-Off, ABC13 reported slightly more than 50% of people in the county had gotten the COVID-19 vaccination, according to Harris County Judge Lina Hidalgo. Hidalgo also upped the county's threat level to orange (significant), which indicates minimizing all contacts.
"While I am extremely sad to have learned this year's parade has been postponed, I cannot appreciate Pride Houston enough for being selfless and proactively putting community above all else," said 2021 Ally Grand Marshal and Houston City Council Member Abbie Kamin, District C. "This was going to be my 4-month-old son's first Pride Parade, but we will have it next year and for years to come. That's what matters. Thank you, Pride, for all you do and who you are in the face of unprecedented challenges."
While the Pride Houston parade isn't happening this year, that doesn't mean Pride is canceled. For those looking to celebrate the LGBT+ community in Houston, there are more than a few events happening in August, September, and October of 2021.
Upcoming Pride Houston events with a max capacity of 5,000 guests
Saturday, 8/28 - Baewatch x Salvation, the largest LGBTQIA+ pool party in Texas @ Clé
Sunday, 9/5 - Grand Marshal Reception @ Neon Boots
Friday, 9/10 - Rumba Latin Night with Pride @ Neon Boots
Saturday, 9/18 - Pride In The Country: Country and Western Night @ Neon Boots
Saturday, 9/25 - Eden, Houston's Largest All-Girl Party (guys are welcome, too) @ Neon Boots
Saturday, 10/2 Pride in Montrose: Concert & Block Party
Monday, 10/11 - Rock the Runway, a Fashion Show on National Coming Out Day benefiting Pride Houston's Heritage Scholarship Program @ Ballroom at Bayou Place
Saturday, 10/16 - Rights are Human, Pride Houston's Human Rights Conference to address inequities and issues such as immigration, trans rights legislation, veterans rights, and more
Saturday, 10/23 - Reel Pride, an LGBTQIA+ Film Festival at the University of Houston Downtown
Keep up to date on Pride Houston events via their Facebook events page.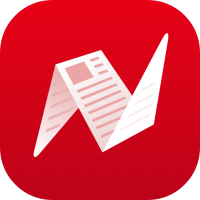 This is original content from NewsBreak's Creator Program. Join today to publish and share your own content.