(HOUSTON, Texas) -- From Black Widow to Batman, convention floors bustle with activity. Cosplayers take pictures with fellow attendees, fans wait in line to meet Danny Trejo and Giancarlo Esposito, and others sit in on panels. Art, handmade jewelry, t-shirts, tabletop games, and more attract shoppers while contests and car shows continue at the other end of the George R. Brown Convention Center. Harris County Judge Lina Hidalgo even makes an appearance.
Even so, the effects of COVID-19 can be seen as you walk through the convention. Turn your head, and you can spot face masks, a sanitizer station, Plexiglass, or a health sign. Official health protocols can be found on the event's website.
When asked about their convention experience as the world opens up again, attendee response was a mix of excitement and caution at 2021's Comicpalooza, which took place July 17th and 18th.
Normalcy, fun, and the magic of comic-cons
"These last two years, I've been cooped up in the house, school's been online, and I haven't had any person-to-person contact. Seeing all these happy faces, seeing all these cool people in these panels - it's great."
Two cosplayers, Logan (left) and Bethany (right), dressed as Spider-Man and Spider-Woman in front of a vendor booth.
(Christy Leos)
"It feels weird to be around this many people," said Bethany, "but it's definitely a nice change back to normalcy."
"Comicpalooza is one of our biggest events. We're from Houston, so it's an honor to be here every single year," said artist Cynthia Vela. "We truly missed it last year, so we are really excited to be here. It's a little different because of COVID, but it's been a lot of fun. I've gotten to see a lot of people that I haven't seen, a lot of my Art Alley friends, a lot of people I used to socialize with pre-COVID. We just love being here."
"This is actually my very first Comicpalooza, but it is exciting to be around people. Hoping everyone here is vaccinated; I am. Other than that, it's good to be out and about, see artists and all these small businesses."
"We waited a whole year for this. I think people appreciate it most, just being able to see each other. The kids say, 'Oh, I love it, oh my god, it's Catwoman, can I take a picture with you?' said Bria Burley. "We love what technology and the medical field can do for us as far as immunizations go. I'm immunized and a registered nurse. It just feels really good to be back and getting back to normal."
"It's surreal. I'm a really big people person, and just being with a bunch of people who nerd out like me is the best thing ever. I'm happy people are taking it seriously and being safe so we can do more of this," said cosplayer Mikayla Amason.
The pandemic difference
"Comic cons are a big part of my life," said independent comic book writer, convention speaker, and Marvel researcher and writer Kevin Garcia. "In early 2020, I was signed up to speak at eight different conventions between March and June, and I'm not sure what happened, but they all closed down [laughter]. So, Comicpalooza is actually my very first time back at a convention since the pandemic started. It's good to be back in the swing of things. I'm getting used to the idea of crowds again. My friends and I are all vaccinated, so that's a big part of why we're here."
Garcia noted differences between 2021's Comicpalooza and 2019's. More space in the aisles gave people additional room to breathe and made for a more inviting environment, while panels were in open-air spaces instead of little rooms with limited circulation.
"I also think people are considerate of others. Not that people weren't before, but many people are wearing masks, and nobody's really upset by that. Everybody has their own standards, and it works well."
Community, diversity, and representation matter
"I realized how much I missed getting to do this," said Sharmane Fury, COO of Gulf Coast Cosmos Comicbook Co. "We're located in the 3rd Ward of Houston, and everything is 'representation matters' with us. For the comics, for the culture. We both grew up with the experience of not seeing comic book characters that look like us or came from our communities. Those characters actually did exist; we just didn't know them. They weren't hyped. So, we like to make sure that while we do have all the comics, we focus on highlighting characters who are Black, Brown, Queer, Indigenous, have disablities, anything that is considered an other. The goal is for people to see a character that looks like them that they can identify with."
"We were just starting to get back into conventions right before COVID hit, so it was kind of a bummer to prepare, then suddenly not do anything," said Tod Niretac Tinker, CFO and managing editor of Balance of Seven, a small press.
"It's been a fantastic experience for us to be here," said Ynes Freeman, CEO and publisher of Balance of Seven. "Our books are about community. We need community, and I think the COVID environment has shown us that this past year. We're so glad to be back, connecting our books with readers, coming full circle with the community."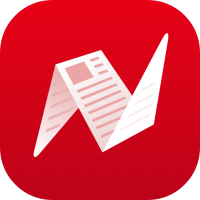 This is original content from NewsBreak's Creator Program. Join today to publish and share your own content.