KIMBERTON, PA — Update 07/31/2021: The Kimberton Fair's hours this year for Saturday are DIFFERENT than previous years. The fair opens at 6 PM with rides/games/food. Donut sales are available after 4 pm. THERE IS NO MATINEE THIS YEAR. We apologize for posting an incorrect time and for any inconvenience this may have caused.
The 92nd Kimberton Community Fair will take place this year from July 26-31, 2021 after a one-year hiatus in 2020, due to the pandemic. The Kimberton Fair is held at the Kimberton Fair Grounds located at 762 Pike Springs Rd in Phoenixville, PA.
The Fair Board made this announcement on their website regarding the 2021 Kimberton Community Fair:
"The Kimberton Community Fair Board is pleased to announce that there will be a Fair this year. It may look a little different than other years, but we are continuing to plan with the community's interests – and safety – in mind. We are continuing to monitor the mandatory requirements from local, county and state agencies, and will be implementing the necessary safety protocols to allow us to re-open our agricultural fair. Family, Farms, Food and Friends…it's time to get back together again! The Fair will do everything it can to create a successful and safe fair for our community. We ask that all volunteers, exhibitors and patrons do their part in respecting our rules and requirements. It's been a long time – now let's go to the Fair!"
A variety of events and activities are planned for this year's old-fashioned country fair, including:
4-H livestock competitions
Home living exhibits
Fair Queen competition
Junior Miss and Little Miss Kimberton Fair competition
Contests including log-sawing, donut eating, various baking contests, and a new Themed Christmas Tree competition
Midway featuring rides, games, and food
Due to COVID event gathering concerns, the Baby Contest has been canceled for 2021. Racing pigs has also been canceled for 2021.
If you are interested in entering one or more of the competitions, you can enter online or you can mail the appropriate entry forms located on the back of their online catalog. If you need assistance, you can also register in person on Saturday, July 17 from 9am-noon at the fairgrounds.
Fair Midway Open: Monday-Saturday, Noon-10pm. The nightly ride wristband price is $23. The annual Food Drive Ride Promotion will be held on Tuesday, July 27th from 5:30-7pm. Bring four (4) non-perishable, non-expired food items to the Reithoffer Midway Entrance and receive a $5 discount off the nightly wristband. Rides open at 6pm. Fireworks will be held on Friday, July 30th (the rain date is Saturday, July 31st).
For the most up-to-date information, visit their Facebook page at https://www.facebook.com/KimbertonFair.
The Kimberton Fair has been in existence since 1929 and all proceeds benefit the Kimberton Fire Company, totally over $3.0 million over the past 90 years. This is one of the Fire Company's major sources of revenue and enables the volunteer firefighters to operate and maintain a state-of-the-art fire department that covers East Pikeland, West Pikeland, Charlestown, East Vincent, and West Vincent Townships with fire protection and other emergency response services.
Admission to the Fair is free with parking by donation, which directly benefits the volunteer Kimberton Fire Company. In fact, the members of the fire company donate their time each evening to do the parking collections.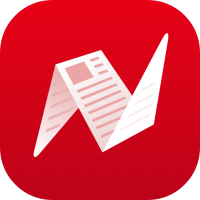 This is original content from NewsBreak's Creator Program. Join today to publish and share your own content.