The 22nd Annual Phoenixville Blobfest will be held July 9th-11th, 2021, and will be celebrated virtually for the second year in a row. This year's theme is "House of Harris" in honor of Jack H. Harris, the producer of the classic 1958 film, "The Blob," that included a famous scene filmed at The Colonial Theatre in Phoenixville, PA.
The Blobfest is usually celebrated with a three-day event that kicked off on Friday night at the Colonial Theatre in downtown Phoenixville with a variety show followed by a reenactment of the famous run-out scene, drawing a crowd of thousands of people. The weekend festivities included a street fair with out-of-this-world vendors peddling their unique wares, live music, a costume contest, and, of course, double features of The Blob and other cult classics.
Last year, during the pandemic, the Blobfest was held virtually for the first time, and that format will continue this year. The "blobby entertainment" for the 2021 Blobfest will be held virtually, online, and will include the traditional Friday Night Variety Show, multiple screenings of The Blob throughout the weekend as double features with 4D Man, Equinox, and The Last Man on Earth. Viewer chat, Kids Monster Matinees on Saturday and Sunday, and a Saturday Evening Spook Show. Curbside Concessions will be available for pickup from 12pm-8pm and Blobfest Merchandise is available online.
Wait... what about the reenactment of the famous run-out scene at the Colonial Theatre?
Fans have been asked to submit their home run-out videos so they can be compiled into a virtual presentation. While that may not sound very exciting, I am sure that the end result will be priceless.
If you want to get ready for Blobfest, you are encouraged to shop online at the "Home of the Blob" which features official Jack H. Harris licensed products for all your blobby needs. Use the discount code BLOBFEST2021 for 10% off. Proceeds benefit the Colonial Theatre and Blobfest®. Visit the store here.
The iconic Colonial Theatre is located in the heart of downtown Phoenixville and boasts the original circa 1902 theater as well as two additional state-of-the-art theaters in the adjacent building, formerly the 1925 Bank of Phoenixville.
Tickets are available for $25 for a "Household Weekend Access Ticket" and $100 for VIP tickets which also includes a t-shirt, a 2021 Blobfest poster, an enamel pin, free popcorn, and soda Friday and Saturday (if you are local and can pick it up), and your name in the on-screen credits as a Blobfest Producer. Instructions will be emailed for "entry" to Blobfest, which will be broadcast via The Colonial Theatre's website.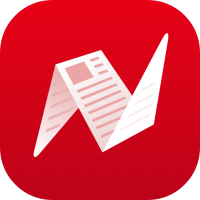 This is original content from NewsBreak's Creator Program. Join today to publish and share your own content.