There's a new shop in town! If you are engaged, planning a wedding, or thinking about planning one, this beautiful shop, Aide-mémoire, offers bespoke jewelry and so much more, including handmade goods, gifts, and eco-conscious products that support local designers and artists. Aide-mémoire features access and comfort wedding jewelry and other handmade goods, so you can give thought to objects in your home and support independent artists right here on Phinney.
It is woman and queer owned and focuses on accessibility and consciousness, two things not always associating with engagement jewelry. But owner and designer, Aran Galligan is changing that. Aran started Aide-mémoire in 2012 with "by appointment" hours. Now, as a newly minted brick and mortar shop offering both by appointment (Wednesdays) and walk-in shopping (Thursdays through Saturdays), her doors opened just this past July. Visit the shop from 12 to 6pm and know that you are buying beautiful handmade goods with an impact.
Aran has a background with a BA and MA degree in metal fine arts and crafts plus a two-year fellowship spent in the mountains of North Carolina. Rather than designing art for the exhibition, gallery space, she decided to create everyday wearables with the wedding ring as the most functional, symbolic, and significant. One of her most popular pieces, donned by writer Ijeoma Oluo, is a Magic Ring Holder Necklace, a beautiful and ingenious solution for displaying precious rings. Aran also makes furniture, masks, clothes, pottery, and flower pots.
Aide-mémoire is focused on artisan fair mind, environmental, and fair wage shopping and jewelry. Wedding and engagement rings feature recycled natural diamonds, lab grown diamonds, and fair trade color stones like peach sapphire. Moissanite is another "hard and sparkly" option with a lower price point. The Aide-mémoire engagement rings are bespoke with so many sizes and shapes to choose from and samples to try on. For example, in just one ring style, choose between 25 sizes, nine metals, four stone sizes, and four stone options.
Aran aims to create future heirlooms in a socially and environmentally responsible way, which she hopes will become a part of your family story. She can also reset any heirlooms already in your family. Aran says, "Here at Aide-mémoire Jewelry, we only obtain our materials and products from limited-supply, ethical, and eco-friendly sources, so you know that the beautiful piece that you are purchasing can be worn with joy and a clear conscience." What a relief!
In addition to wedding and engagement rings, find other inspiring jewelry by Aran, local artists, and handmade goods including poetry and ceramics, prints starting at $25, cards by different artists, and upcycled products. Aide-mémoire formally honored the Duwamish Tribe during its opening on July 10 and also sells items that go directly to them through a QR code. In addition to visiting the shop, check out Aran's incredible reviews here, and follow along on Instagram.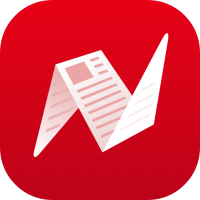 This is original content from NewsBreak's Creator Program. Join today to publish and share your own content.