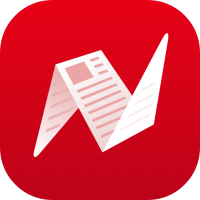 This is original content from NewsBreak's Creator Program. Join today to publish and share your own content.
Aide-mémoire, founded by designer Aran Galligan, is an inclusive, queer woman-owned, small business that has been a longtime Phinneywood community supporter. They focus on handmade, eco-friendly, and conflict-free everyday fine jewelry, wedding bands, and engagement rings. Their mission is to create future heirlooms in an environmentally and socially responsible way, which they hope will become a part of your family's story.
Aide-mémoire will officially be opening the doors to their first brick-and-mortar shop in the Phinney neighborhood this Saturday, July 10th. Offering a unique, inclusive, and warm shopping experience for the community in choosing their future heirlooms and gifts for loved ones has been a longtime dream for Aran – summed up perfectly via Instagram:
The community is invited to join Aide-mémoire at their opening on July 10th from 12-6pm. The celebration will start at noon with Aran giving a land acknowledgement followed by a blessing sung by Blake Shelafoe of the Duwamish Tribe. Aran writes "we are so grateful that they have offered to come bless the opening of the store, and hope that you will be able to join us to hear Blake's beautiful song."⠀⠀⠀⠀⠀⠀⠀
⠀⠀⠀⠀⠀⠀⠀⠀⠀
"The rest of the day we will be open and excited to welcome you into our warm and inviting space that not only includes ready-made jewelry from our shop, but an array of beautifully crafted handmade items from makers around the world. We are SO excited to have you join us!"
Get to know Aran and discover the meaning behind the shop name.
Date: Saturday, July 10, 2021
Location: 7003 3rd Ave NW, Seattle, WA 98117
Time: 12pm – 6pm