Article by Jamie Aaronson, special to the Phinneywood Blog
Joli Gin Bar on NW 65th in Ballard is a stand-out in the area for its menu, service, and ambiance. The dishes, drinks, and decor are delicious and inspiring. My husband and I took another precious date night out and were delighted. We enjoyed their signature craft gin cocktails and shared the Brussels sprouts, chicken, and fish. Our waiter was warm and friendly, the ceilings were soaring, and the movie was fun – a Godzilla flick projected onto the wall. 
After our date night, I made it back to Joli during the daytime to chat with Matt Shaw, Managing Partner, who helped resurrect Joli with its impressive gin menu, new-American tapas-style food dishes, and service-first culture. Their current chef Claire Schneyman joined in 2018. They serve Mediterranean-influenced dishes (Spain, Italy, France) with sustainable Pacific Northwest ingredients.
Matt described the Joli experience in one word: "FLUID." That was my experience too. We were seated quickly, the food arrived swiftly, and the drinks and staff were smooth and easy. It was a seamless dining experience and much needed escape from the daily grind / hustle and bustle.
Joli first began its gin menu with about 15 options and now serves over 230, from every continent except Antarctica. It offers the largest gin collection North of San Francisco. Joli has an ongoing partnership with local Copperworks Distilling Company and holds distillery events and tastings, in person and online. Check out this short video about Joli here.
Joli serves underrepresented gins including: Ireland's Bertha's Revenge (Cumin, Paprika, Whey, Lemon), Mexico's Gracias A Dios (Lavender, Licorice, Agave, Smoke), Argentina's Apostoles (Yerba Mate, Grapefruit, Mint, Coriander), and South Africa's Inverroche Verdant (Honey, Elderflower, Juniper, Lime). Peruse the full gin menu here with its incredible global variety.
Joli serves dinner from Wednesday-Sunday, 5pm to 9 or 10pm. You can dine in or order food and alcohol to go on Toast Takeout.You may see me there sampling the burger and my guess is, it will be followed by many tasty returns. Happy imbibing to all!
What we ate:
Brussels Sprouts: Fried, with Parmesan, balsamic, lemon
Chicken: Ricotta gnocchi, pork belly, English peas, brown butter
Rockfish: Warm orzo salad, hazelnut-champagne vinaigrette, shaved asparagus, small-batch gin beurre blanc
What we want to try next:
Meatballs: Lamb, romesco sauce, almonds
Asparagus: Local asparagus, crispy Serrano ham, soft poached egg, truffle salt, olive oil
Joli burger: House aioli, iceberg, cheddar, bacon jam, house pickles, brioche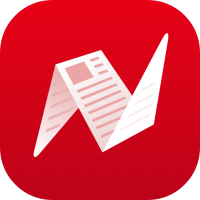 This is original content from NewsBreak's Creator Program. Join today to publish and share your own content.