The New Jersey Historical Commission is helping to preserve historical places, like the Fosterfields Living Historical Farm.
Photo by Alliance for Morris County Parks
The pandemic has affected operations in a lot of public venues, from concert spaces to restaurants to even museums and places of historical relevance. It has been difficult for these historically relevant places during these times to find ways to connect with patrons online or without hands-on touring experiences.
The New Jersey Historical Commission set out to change all that. From the annual funds they receive from the state, the commission was able to collect $230,000 to provide as grants to various historical organizations in New Jersey.
On June 30, the commission announced 46 organizations would receive grants of $5,000 each. Of these 46 organizations, some of the choices were rather unconventional.
Normally, when thinking about historical organizations, you may conjure up images of museums and landmarks. That was not the case for Sara Cureton, the executive director of the New Jersey Historical Commission, and the rest of her staff.
Some of the organizations that ended up receiving grants include the Harriet Tubman Museum in Cape May, Yogi Berra Museum in Little Falls and the Alliance for Morris County Parks in Morris Township. Although they each touch on a variety of topics and historical elements in separate, distinct ways, these organizations share a common denominator in their focus on history.
Cureton said, "People are really interested and excited about the history of their own communities. These organizations that we've funded, so many of them are preserving and documenting all of those community histories, so they're really important."
The commission was created with the goal to raise awareness of the state's history and to encourage the research, teaching and enjoyment of history. When the pandemic shut everything down, they saw it as an opportunity to update their database regarding all the historical places in all 21 counties in the state.
Besides wanting to find organizations that encouraged the learning of history, the only other requirement the commission had in making its list was that the organizations be fully inclusive in the telling of all New Jerseyans' histories.
That meant the commission sought out brand new organizations that were telling parts of history that had been forgotten or not given due attention.
The final list they constructed had over 600 organizations. The commission then reached out to these organizations to encourage them to apply for their grant through a simple application process.
Cureton said it was important to the commission that they make the application as accessible as possible, simply because a lot of the organizations that were likely to apply and needed the funding probably did not have professional grant writers at hand.
As Cureton said, "Our history is incredibly relevant to not just what happened yesterday, but what's happening today and what will happen tomorrow." For the commission, that meant going out of their way to make it as convenient as possible for as many organizations as possible to receive their help.
That also meant that the commission needed to split the grant money efficiently, ultimately deciding that $5,000 was just the right amount.
This money could really help organizations trying to do anything from hiring seasonal help to consultants for transitioning online or even the costs of heating, ventilation and air conditioning for their displays, Cureton said.
Cureton also said that these funds could be put toward the development of more engaging and interactive digital tours and transforming in-person activities to online.
A good example of how these funds are being used is the Alliance for Morris County Parks, which was created in 1998 to provide support to the Morris County Park Commission in its efforts to provide conservation, recreation, education and interpretation of historic and natural resources.
The funds that were awarded to them will go to support its Historic Site's Unit by paying approximately 50% of the wage costs for the part-time farmer position at Fosterfields Living Historical Farm, said Lynn Laffey, the Director of Historic & Interpretive Sites with the Morris County Park Commission.
In terms of the impact the pandemic had on their organization, Laffey said that staff reductions and furloughs, not uncommon in many historical places in New Jersey, affected what their unit was able to accomplish in terms of history programming.
"The funding from the NJHC is helping our organization maintain staffing that provide critical services in caring for animals and related history programming," Laffey said.
"Those are the kinds of things that [this grant] was geared to support — really geared to help organizations make it through this transition, and not just survive, but actually thrive and move forward in a productive way to really address these same challenges even more effectively in the future," Cureton said.
Ultimately, historical sites are abundant in New Jersey and have just needed a helping hand during these tough times.
"It's really important that we enjoy [these historical places]. Go out there, enjoy visiting, volunteer, serve on the boards of these organizations ... and get our local folks excited about history in New Jersey, and their role in it. We all play a part in our state history," Cureton said.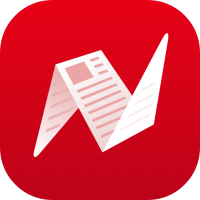 This is original content from NewsBreak's Creator Program. Join today to publish and share your own content.