As part of Send Chinatown Love's Gift-A-Meal campaign, the organization purchased meals from Tonii's Fresh Rice Noodle to donate.
Photo by Send Chinatown Love
Send Chinatown Love began in March 2020 as a way to support local Asian businesses and to combat the rise in anti-Asian sentiments due to the pandemic. Now as businesses and events return to pre-pandemic operations, they have no plans of slowing down.
Send Chinatown Love had a simple mission: to support businesses in Chinatown that have been suffering revenue losses of 60-80% due to anti-Asian sentiments from xenophobic rhetoric during the coronavirus pandemic.
Two successful food crawls and an Asian Pacific American Heritage Month (APAHM) Gift-A-Meal campaign later, Send Chinatown Love now helps the entire city, from Chinatown in Manhattan to Flushing in Queens.
Marcia Hu, the merchant experience lead, said that she attributes their strong success in helping the community to their strong internal organizational structure, which allows all volunteers to contribute their time as efficiently as possible.
All the volunteers have full-time jobs of their own, so many just help whenever they have time, Hu said.
Hu said it was not easy to get to this point, though. It did take the organization a few months to troubleshoot all the different ways they could hope to help the restaurants before they were able to settle on three main services.
Today, these three services look like:
Direct and fast financial relief
Gift-A-Meal campaigns
Business development
In the first case, monetary donations are regularly accepted online. In the second case, restaurants are given a chance to earn their money, while simultaneously helping the community.
With Gift-A-Meals, Send Chinatown Love buys a set amount of meals from a restaurant and then donates those meals to the community. This past May during APAHM, Send Chinatown Love was able to donate $105,000 worth of meals to be distributed back to their communities.
Finally, the organization has a business development team that provides the owners with pro bono consultations from a variety of professionals. This means that the restaurant can receive help with anything from redesigning a website to creating a better business plan.
"We're actually trying to encourage as many of our merchants to work with our business development team as possible because that's really the bread and butter of how we see ourselves adding value to these business owners' lives," Hu said.
They also attribute some of their success to their ability to bring the small mom-and-pop shops into the digital age. For example, one food crawl it held during Lunar New Year called upon patrons from all over the city to visit the 29 vendors it had partnered with and to log their receipts to be eligible for raffle giveaways.
Hu remembers, "Even before the pandemic, mom-and-pop shops have always been on the verge of literal extinction because it's just hard to keep up in the growing digital world."
That's why Send Chinatown Love worked to bring these businesses to the forefront of social media and technology.
It has not been an easy journey. Every one of the vendors they now partner with had to be reached out to first. Due to the stigma in immigrant business communities around asking for help, the onus fell on Send Chinatown Love and its volunteers to reach out first.
"If we can show them the value in digital marketing or experiential marketing, then they'd be able to execute this on their own," Hu said. "It works if a pandemic ever happens or if anything ever went awry with their business, they would still have this knowledge to fall back on, as a way to continue to do business and to preserve the legacy."
Looking toward the future, Send Chinatown Love hopes to become a 501(c)(3) nonprofit officially by this summer. Hu said that the registration of their organization has presented them with an opportunity to reassess how they can better help businesses post-pandemic.
With businesses reopening, it becomes less about how to survive day-to-day and more about "reclaiming that voice for them, instead of just letting people on Yelp and Google and TripAdvisor do the talking for them," Hu said.
The greatest lesson that businesses have learned from this pandemic? Hu said, "There's nothing to lose in working with Send Chinatown Love because there's already so much that has been lost, and there's already so much that's on the line if they don't try everything."
The greatest personal takeaway for Hu? From the close friendships she's made to the genuine connections she's developed with the stores she used to pass by without a second thought, Hu said that her experience with this organization has allowed her to develop incredible relationships.
"The pandemic really created a need for Asian Americans to connect with each other in a way that we haven't really done before," Hu said. "Send Chinatown Love has not only given me a deeper sense of my identity, but it's really helped me better understand who else is in my neighborhood and how I can contribute to helping them."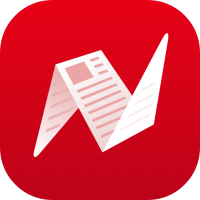 This is original content from NewsBreak's Creator Program. Join today to publish and share your own content.