In May, Governor Phil Murphy announced that all New Jersey schools will be returning to in-person, full-time instruction in the fall. While many are excited about the return to campus, and most are already back in person, there are still some parents and counties that are hesitant about fully reopening.
Project Ready, a Newark-based non-profit, conducted a poll of 1,215 New Jerseyans to gauge parents' feelings on the return. The results showed that there is both a racial and partisan divide among parents in their willingness to have their children return to school.
Overall, 52% of parents believed that schools reopened too slowly, in contrast with the 13% who believed it to be too fast.
The breakdown of these results showed that 57% of white parents and 46% of Hispanic parents were more likely to say that schools reopened too slowly, as opposed to 8% of the white and 23% of the Hispanic parents who believed schools were reopening too quickly.
These results conclusively show that white and Hispanic parents were ready to see their kids return to school.
On the other hand, the results were less definitive among Black parents, with 28% voting that schools were reopening too slowly and 25% voting that it was too fast.
In terms of the partisan divide, 89% of Republicans believed schools were reopening too slowly, whereas only 15% of Democrats believed that.
At least when children do return to school, parents are overwhelmingly of the mindset that schooling is going well. Of the total participants in the poll, 45% said they had their children in in-person schooling, while 28% chose to have their kids stay at home, even with the option of in-person tutelage.
Across the board, parents are worried about their children's mental health. Their worry for their children's long-term growth has caused some intense legal battles throughout the state and a shift in the schooling landscape, which may prove to be permanent.
For one, parents have been putting increasing legal pressures on counties to bring schools back to in person. Some New Jersey parents are increasingly frustrated with how schools have been shutting down and reopening throughout the pandemic, leaving their children isolated and anxious.
In New Jersey, parents sued the Montclair, Scotch Plains-Fanwood and South Orange-Maplewood districts to pressure them into opening up again, even if just in a hybrid capacity. Now, parents from across the country are joining in the legal battles, pointing at the urgent necessity to bring their children back to school.
There is also a possible permanent change that may occur after this pandemic is over: The increased enrollment in private schools.
Parents in more affluent areas, who have to pay higher taxes for a better schooling system, are growing increasingly frustrated with having to pay their districts for a lacking education. This has caused a mass exodus to private schools.
In one instance, a Catholic elementary school, St. Gregory the Great Academy, in Hamilton, N.J., now has a waiting list for the first time since 2007.
Nevertheless, Project Ready Executive Director Shennell McCloud warns, "Some parents remain understandably concerned about the safety of their children, and it is incumbent upon schools to go the extra mile to address their concerns and build trust with parents as they plan for reopening in the fall."
Even with the increasing calls to go back to in-person schooling in the fall, the New Jersey Department of Education will have many contrasting concerns to juggle before everyone is comfortable with returning to school.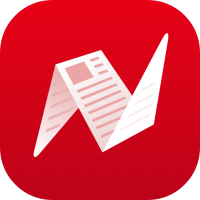 This is original content from NewsBreak's Creator Program. Join today to publish and share your own content.