The woman is known as "Grateful Mom" for anonymity purposes.
(Courtesy of The Maryland Lottery)
For anyone that believes that their fortune is against them, this is a reminder to never say never. A Maryland Uber Eats driver and mother of five is sitting comfortably after buying a scratch-off lottery ticket a few weeks ago that eventually earned her $250,000.
The winner, renamed "Grateful Mom" to keep her obscurity, was sitting in her car waiting for her next delivery when she realized she scratched off the winning ticket.
Man, I was sitting in that car going crazy!" 'Grateful Mom' recounted to the Maryland Lottery. "I checked it with my app and saw it was for $250,000."
Within seconds of her realization, the Uber Eats app buzzed.
"I said, 'I don't want to do Uber Eats right now!'" she declared.
'Grateful Mom,' — aged 47 — won the reward through a sole play of the "CASH" scratch-off game; a $10 ticket that can potentially earn you winnings of up to $250,000.
As stated by the Maryland Lottery recently published story, the Anne Arundel County resident is a frequent player of other scratch-offs, but typically limits her ticket purchasing to two or three instant tickets in a row, often playing in between Uber Eats deliveries.
In this certain instance, things went a little differently.
"Grateful Mom" made a stop at Quick Save Mart and used the Maryland Lottery app to see her chances of winning on other types of tickets — that's when the $10 "CASH" game caught her eye. She used the earnings from her other low-amount winning tickets to cash out and buy the $250,000 scratch-off ticket.
It was a last-ditch effort that paid off tremendously.
Though she has been awarded small prizes here and there for past tickets, including a not-too-shabby $1,500, the quarter of a million dollars was by far her largest return to date.
"Grateful Mom" expresses intentions of using the earnings to pay some outstanding bills and supply financial aid to her children; this is in addition to putting a down payment on a home.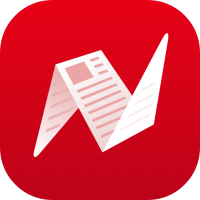 This is original content from NewsBreak's Creator Program. Join today to publish and share your own content.