(via Robert Lang, WBAL-TV 11)
Governor Larry Hogan recently signed a proclamation that officials say will help the state continue to respond to the COVID-19 pandemic.
The proclamation signed this past Monday, also uploaded onto the governor's website, "declares that a State of Emergency and Catastrophic Health Emergency continues to exist in Maryland."
A spokesman for the Gov. Hogan expressed that this course of action will not fully renew the State of Emergency that was lifted on the 1st of July, but it will keep the circumstances of the emergency plan in place for a 45 day grace period, to end on the 15th of August.
As the order states, it is a technical measure to support administrative procedures such as renewing expired driver's licenses," commented Mike Ricci, Gov. Hogan communications director.
Under the grace period, driver's licenses that expired to the pandemic are still valid until Aug. 15 and the state's moratorium on evictions remains in place until that date.
The proclamation makes no indication of reinstating indoor mask mandates, capacity limitations, or physical distancing; however, it does acknowledge that the virus continues on as a health crisis.
Under this proclamation, constraints on Maryland state spending to respond to the coronavirus will continue to be lifted. 
The initiative was taken as the rate of new COVID cases surges, mainly associated to the delta variant as well as the unvaccinated population.
According to the Maryland Department of Health, the rate of escalating cases is on the rise. Since last Tuesday, the state has tallied more than 100 new cases each day, after the daily case increase was less than 100, for about a month.  
That escalation is far lower than the daily additions in January, when the state would tally between 2,000 to 3,500 cases each day.
As of Wednesday, 76.1% of adults have received at least one dose of the vaccine, and about 57% are fully vaccinated, the daily increase in that percentage has declined.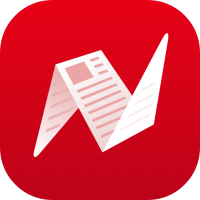 This is original content from NewsBreak's Creator Program. Join today to publish and share your own content.