MD House speaker says that she supports a referendum to legalize marijuana on next year's ballot.
House Speaker Adrienne Jones announced a workgroup on Friday to study how to implement a recreational marijuana program in Maryland, if voters approve.
While I have personal concerns about encouraging marijuana use, particularly among children and young adults, the disparate criminal justice impact leads me to believe that the voters should have a say in the future of legalization," Speaker Jones expressed in a statement. "The House will pass legislation early next year to put this question before the voters but we need to start looking at changes needed to State law now."
The District of Columbia, Virginia and 17 other states have legalized recreational use.
While recreational use of marijuana was legalized for adults in Virginia beginning this month, the commercial production and sale of it is still around three years away.
In D.C., recreational marijuana use has been legalized for several years, though selling it without a recognized medical reason has not been. Mayor Muriel Bowser recently introduced the Safe Cannabis Sales Act of 2021, which would allow for the legal sale of marijuana for recreational use. It would also expunge the records of those with felonies and misdemeanors relating to the distribution of marijuana prior to legalization. It would also give preference to those with those records to receive marijuana business licenses.
This is about safety, equity, and justice," Mayor Bowser said in a news release introducing the legislation. "Through this legislation, we can fulfill the will of D.C. voters, reduce barriers for entering the cannabis industry, and invest in programs that serve residents and neighborhoods hardest hit by the criminalization of marijuana."
A Cannabis Workgroup chaired by House Judiciary Chairman Luke Clippinger has been created, should the ballot question be approved in November 2022.
The workgroup would design the implementation for legalized cannabis in the state and will have a particular focus on marijuana-related convictions and charges.
Cannabis use has had a disparate impact on people of color for too long with no real impact on public safety," Clippinger explained. "This Workgroup will establish the legal frameworks necessary to fully implement the legalization of marijuana and learn from the mistakes that other states have made before us. The Speaker has been clear that we will do this with an eye toward equity and consideration to Black and brown neighborhoods and businesses historically impacted by cannabis use."
The workgroup will begin meeting in the fall of this year, and the meetings will also be live-streamed.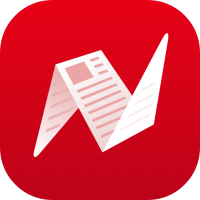 This is original content from NewsBreak's Creator Program. Join today to publish and share your own content.