(Photo via CBS Baltimore Staff)
Tom Perez revealed that he will run for Maryland governor this past Wednesday morning.
Perez has a long government resume, holding positions on the state, local and federal level. He is a former Maryland Labor Secretary and former Democratic National Committee Chairman.
Perez was the Assistant Attorney General for Civil Rights, and served as labor secretary under the Obama Administration from 2013 to 2017.
Perez pledged in his campaign video to take on democratic priorities such as protecting union jobs, tackling climate change, and education.
My entire life has been about making government work and helping people and that is exactly what I will do as your governor," Perez explained.
Former President Obama has not yet endorsed Perez, but the video shows footage of Obama calling Perez "one of the best Secretaries of Labor in our history."
He is tireless, he is wicked smart….if you look at his body of work on behalf of working people, he has been extraordinary." Obama said, pertaining to Perez.
Perez joins a crowded Democratic field for governor, with candidates including Rushern Baker, Doug Gansler, and Peter Franchot, among others.
We need a leader... who can work closely with Washington because our success is inextricably intertwined to our ability to work closely with the administration," Perez said in an interview with CNN. "I can do that. I helped Joe Biden get elected. I've worked very closely with the overwhelming number of the Cabinet secretaries. And I think Marylanders want a leader who can build those relationships."
He also quibbled with the idea that Hogan had been successful at all aspects of his tenure, arguing that those who are currently unemployed or impacted by the opioid epidemic are eager to see Hogan leave office.
"I think we can do far better," Perez said. "For me, the most important thing we need to understand is time is of the essence."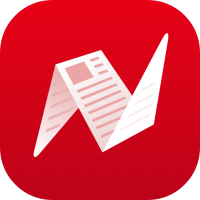 This is original content from NewsBreak's Creator Program. Join today to publish and share your own content.