The Maryland MARC Rail and Commuter Bus lines are planning to return to full service on August 30, the Maryland Transit Administration announced on Monday.
As COVID-19 restrictions begin to ease and life begins returning to normal, representatives have said that the return to pre-COVID schedules are anticipated to aid the constituents htat use public transit to travel to work, school, appointments, and entertainment.
The state MTA restrained its services last year in response to a large decline in ridership during the pandemic.
MARC has operated under an "enhanced" "R" schedule since November 2020, while commuter buses has run on an "S" schedule.
The MTA agency revealed that Gov. Larry Hogan has permitted the use of federal funds to partially offset fare hikes that were set to kick in later this month.
Under the 2013 Transportation Infrastructure Investment Act, fares for core service — local bus, light rail and Metro subway — were to increase from $1.90 to $2.00, while MobilityLink single-trip fares were to increase from $2.10 to $2.20, effective on June 27.
The state of Maryland will use some of that money that it has obtained from the American Relief Plan Act of 2021 to keep the fares the same.
As a result, core service riders will continue to pay $1.90 and MobilityLink riders will continue to pay $2.10 through June 26, 2022.
One-dollar increases in MARC and commuter bus fares will begin taking effect as scheduled on June 27, 2021 (those fares will vary based on the particular route).
In a press release this past Monday, the Maryland Transit Administration used the phrase "legislatively-mandated" five times to describe the fare increases.
Based on the legislatively mandated formula, Commuter Bus and MARC one-way fares will increase $1. Fares on these services vary by zone. Riders can find information for specific routes at mta.maryland.gov. The surcharge for MARC Train fares originating or ending in West Virginia remains unchanged.
Public transit offers a great value for consumers and MDOT MTA monthly fare passes remain a cost-effective option when compared to regular rates. MDOT MTA continues to make significant investments in state of good repair projects to ensure the transit system remains a reliable transportation option for the region.
During his 2014 campaign, Gov. Hogan positioned himself as a counterbalance to the General Assembly Democrats who approved the tax peaks championed by then-Govenor Martin O'Malley to fund enhanced services.
MDOT MTA's proposed fall service changes include improved fare options for customers to match riders' post-pandemic modified commute and travel patterns. New three- and 10-day fare passes would be available for Local Bus, Light Rail, Metro Subway, Commuter Bus and MARC Train. Available through CharmPass app, the passes may be used on consecutive or non-consecutive days, will be valid up to 12 months after the date of purchase, and will be discounted about 15% from a single day pass. For details, go to mta.maryland.gov/servicechanges/fall2021.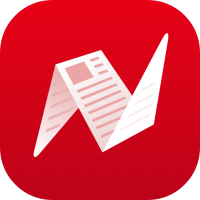 This is original content from NewsBreak's Creator Program. Join today to publish and share your own content.