Gov. Larry Hogan and Comptroller Peter Franchot at a Jan. 8, 2020 Board of Public Works meeting.
(Governor's Office photo)
Unemployed residents have filed a class-action lawsuit against Governor Larry Hogan and Maryland Secretary of Labor, Tiffany Robinson, in an attempt to block the state's decision to stop the enhanced federal unemployment aid.
Gov. Hogan stated earlier in the month that he will join two dozen other GOP-led states that will be ending the $300 additional weekly payment that unemployed residents have been receiving under the Federal Pandemic Unemployment Compensation program on July 3 this year.
The suit is inquiring for a temporary restraining order on the Hogan's decision to end federal unemployment benefits and for the Maryland Department of Labor to process claims and pay-out aid.
Our position is that this order is illegal. And a threat to the public welfare," Alex Summerfield, the union's pro-bono attorney, stated in a news conference on Thursday. "This is the workers' money. They pay in unemployment through taxes. The class for this lawsuit is all unemployed workers who filed for benefits in the state of Maryland since the beginning of the pandemic."
Summerfield added that people need the benefits now more than ever before because of the pandemic and economic crisis.
All six of the plaintiffs in the suit signed affidavits.
One of the plaintiffs described his battle for unemployment aid, statng that it brought "unprecedented stress" to his life.
According to his affidavit, he recently had a heart attack and is now pawning precious family jewelry and heirlooms to eat and put gas in the car.
"People who worked for decades now cannot afford to put food on the table," Summerfield explained. "This is disgraceful."
Governor Hogan's Communications Director, Mike Ricci, responsed to the lawsuit, saying via an email:
On bonus benefits: Go anywhere in the state right now, and employers will tell you their top challenge is finding enough workers. In fact, there are more jobs available now than ever before. Even the White House has distanced itself from bonus benefits, saying that states have every right to opt out. One example of what our labor shortage looks like can be found in our most recent jobs report. The Accommodations and Food Services industry added 2,200 jobs in May--less than in February, March, and April even while demand continues to rise. Additionally, wages and salaries rose in May. All of this points to the conditions that warrant opting out of the program. On pending claims: The state continues to successfully process more than 97% of claims even while facing an onslaught of fraudulent claims each week. For the small fraction that are pending, state law unfortunately leaves claimants vulnerable to being stuck in a complicated adjudication process. The General Assembly failed to address this problem during its 2021 session."
Maryland's May unemployment rate was 6.1%, down from 6.2% in April and 9% from the year prior. The state ended May with 236,700 more jobs than the year prior.
The Unemployed Workers Union, an organizer of the class-action lawsuit, reports expecting a response from the court regarding the temporary restraining order sometime in the next week.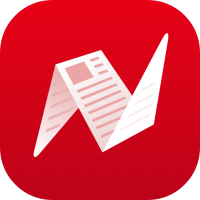 This is original content from NewsBreak's Creator Program. Join today to publish and share your own content.