Maryland's 60 hospitals and healthcare systems banded together Wednesday to announce that they will require all employees and clinicians to receive COVID-19 vaccinations.
The revelation came about in the shape of a consensus statement released by the Maryland Hospital Association in which it is stated that each hospital will set a date by which each employee must be vaccinated by as a condition of their employment or contract commitment. Religious and/or medical exemptions will be recognized by each specific healthcare system.
This consensus demonstrates hospitals' commitment to caring for their communities and fulfills their promise to put patients first," Bob Atlas, CEO and current president of the MHA, said in a statement.
According to the consensus statement, about 70% of hospital employees across the state have received the vaccine. Data from the Maryland Department of Health's COVID infection and vaccination dashboard suggests that approximately 50% of state residents are fully vaccinated.
The University of Maryland Medical System, which includes a network of 13 hospitals and nine urgent care centers, will require that all of its more than 29,000 employees be vaccinated by Sept. 1, or be tested for COVID-19 each week. Those in managerial positions must be vaccinated or submit to regular testing by Aug. 1.
We follow the science, and the scientific evidence tells us that from a safety and efficacy standpoint, COVID-19 vaccines represent a dramatic accomplishment and a clear pathway out of this pandemic," said Dr. Mohan Suntha, CEO and current president of the UMMS health system. "COVID-19 vaccines are by far the best way to stop the spread of the virus, and given our ethical obligation to our patients, we must take every appropriate to keep our hospitals and other locations as safe as possible."
When one of the currently available vaccines is fully approved by the U.S. FDA, COVID-19 vaccination will become obligatory for all state employees, with exceptions regarding pregnancy, religious beliefs/ideologies and particular medical conditions. That approach would mirror the UMMS policy on vaccines for influenza and other infectious diseases, as stated by officials.
"It is now clear that vaccination is the only tool at our disposal that is strong enough to end this pandemic and protect our workforce and patients from yet another surge and emerging variants," Dr. Michelle Gourdine, Interim Chief Medical Officer at the University of Maryland Medical System, commented. "We have seen firsthand the benefits of vaccination and we believe it is important for trusted organizations like ours who serve as anchor institutions within our communities to set a clear example."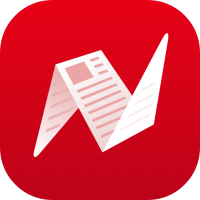 This is original content from NewsBreak's Creator Program. Join today to publish and share your own content.