More than one million fraudulent employment claims have been filed in Maryland since the start of the COVID-19 pandemic, according to the Maryland Department of Labor.
In the department's press release Monday, the state DoL announced that over 508,000 fraudulent new unemployment insurance claims have been detected since the start of May — bringing the total number of fraudulent claims to just over 1.3 million.
Governor Larry Hogan described the number of these claims as "astonishing."
With fraudulent activity rampant in unemployment insurance programs across the country, Maryland has consistently adapted and added new security measures to prevent, detect and report fraud," Hogan said in a statement.
The number of bogus claims that were being filed rose steeply in late May, continuing into early June. The false filings peaked the week of June 5th, with 190,016 new filings. The last available data showed 139,106 false claims for the week ending June 12th.
The Maryland Department of Labor stated that 92.23 percent of unemployment claims flagged and investigated have been fraudulent.
An unemployment benefits account with a claims balance was offered for sale in an online black market.
(Recorded Future)
Maryland Labor Secretary, Tiffany Robinson, warned residents to remain cautious and attentive in protecting themselves against general scams and identity theft.
As the economy recovers and states across the country continue to opt out of the federal benefits programs, bad actors are becoming more brazen and aggressive in their attempts to exploit unemployment insurance programs than ever before," Robinson warned.
To date a total of 1,344,599 claims flagged were confirmed as fraudulent. Of the 339,083 out-of-state claims flagged as potentially fraudulent, 317,545 have either not uploaded the verification documentation requested or it was reviewed and denied.
Of the 1,118,829 in-state claims that have been identified as potentially fraudulent, 1,027,054 (91.80%) have either not uploaded the verification documentation requested or their documentation has been reviewed and denied.
Many GOP-led states are opting out of utilizing the additional $300 in federal unemployment aid before its expiration in September of this year. This weekend, Alabama, Idaho, Indiana, Nebraska, New Hampshire, North Dakota, West Virginia and Wyoming became the latest states to join the expanding list of states to end the benefits early.
Gov. Hogan revealed earlier this month that Maryland will end the federal weekly benefit starting July 3. The state will also discontinue three other federal programs, involving benefits for self-employed or freelance workers, and will require those filing for unemployment to prove that they are actively pursuing a new job opportunity.
The latest unemployment numbers released by the Maryland Department of Labor showed 14,233 people filed initial unemployment claims in the week ending June 12.
According to initial data from the department, the unemployment rate stayed at 6.2 percent in April with 193,112 people claiming benefits.
While these federal programs provided important temporary relief, vaccines and jobs are now in good supply," Hogan said in a statement earlier this month. "And we have a critical problem where businesses across our state are trying to hire more people, but many are facing severe worker shortages. After 12 consecutive months of job growth, we look forward to getting more Marylanders back to work."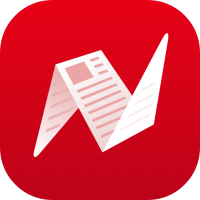 This is original content from NewsBreak's Creator Program. Join today to publish and share your own content.