Gov. Larry Hogan (R), center, shakes hands with Rep. Jamie Raskin (D) at a news conference to introduce the Thomas Bloom Raskin Act.
(Marvin Joseph/The Washington Post)
Almost six months since Rep. Jamie Raskin (D) lost his son, Thomas or "Tommy" Raskin, the Maryland congressman met with Governor Larry Hogan and other lawmakers in Annapolis on Monday to divulge a new state program that seeks to deal with mental health issues. This program is to be named after the son of Rep. Jamie Raskin, who died by suicide in December of last year.
Tommy Raskin passed away on Dec. 31, 2020, after a long and tumultuous fight with depression, telling his family in a final note, "Please forgive me. My illness won today."
Thomas B. "Tommy" Raskin, second from left, with his family.
(Courtesy of the Raskin Family)
The Thomas Bloom Raskin Act, to take effect starting July 1, will permit Maryland residents who are battling with mental health issues to contact the state's call center through Maryland 211. This call center employs trained counselors that will periodically check in with the individuals who have chosen to utilize the program and connect them with a mental health service provider when necessary. The Maryland 211 number already currently offers a suicide hotline for Maryland residents that deals explicitly with suicidal feelings and mental health emergencies.
Lawmakers explained that the aim of this bill is to more effectively offer local mental health services to avert crises, especially at a point in time when state psychiatric hospital beds are at acutely high capacity and as this pandemic is taking a huge toll on mental health all over the nation.
With this law, 211 Maryland and the Maryland Department of Health, their partnership is creating a program that proactively attempts to prevent getting to that crisis position," Delegate Bonnie L. Cullison, a sponsor of the bill, stated.
Cullison shared that calls to the crisis hotline at 211 have increased by 700% since 2013.
The Raskin program would tailor their check-ins based around individual needs. People who opt-in could get calls ranging from every other day to once a week. The call center will also be able to transfer people to crisis centers and even contact emergency personnel if needed.
Raskin spoke to reporters and expressed that his family is delighted that the program has been named in honor of his son.
Problems among very young kids, even pre-teen kids have skyrocketed. The rates of suicides and suicide attempts have gone up dramatically. That's what this helps to respond to. We live in a state that cares about each and every young person out there and we don't want to lose anybody else," Rep. Raskin said in front of the Maryland Statehouse. "We were so moved and inspired by the idea. We said, of course we would be honored to have you name it after Tommy, and that would be a beautiful and enduring legacy for him to make Maryland a state where not only do you have somewhere to go if you're in crisis, but where the state then continues to reach out to you."
The bill, which passed both of the Maryland chambers with full bipartisan endorsement, was the first statute in the 2021 legislative session to be signed by Gov. Hogan into law.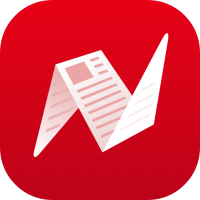 This is original content from NewsBreak's Creator Program. Join today to publish and share your own content.