Mayor Brandon Scott (D) announced an expansion of Baltimore City's Eviction Prevention Program, as an attempt to traverse the COVID-19 pandemic's effect on Baltimore residents.
The expansion will provide tenants with additional resources for long-term housing stability. Starting this fall, the City will launch a designated fund to cover the cost of security deposits for Baltimore City renters up to $2,000 per unit. Tenants will also have access to legal and relocation services, utilities assistance, and case management to move toward long-term housing stability.
All Baltimoreans deserve safe and stable housing. As we emerge from this pandemic, we must address barriers to long-term housing stability for our residents, like unaffordable security deposits. This expansion of eviction prevention resources — including a dedicated fund for security deposits — is the result of months of collaboration between the Mayor's Office, Mayor's Office of Children and Family Success, and the Department of Housing and Community Development to support Baltimore families while also safeguarding the rights of renters," said Mayor Brandon M. Scott.
The security deposit fund will be generated from $3.3 million in supplemental funds from a FY20 Community Services Block Grant (CSBG) to respond to the coronavirus pandemic. From the allotted dates between September 2021 and September 2022 – when the funds must be expended – the City will offer security deposit aid up to $2000 per rented unit.
To be eligible for the grant, applicants must have an income of 125 percent of the federal poverty level, reside in rental units that are registered and licensed with Baltimore City, have a signed lease, and provide documentation of a security deposit requirement.
The Eviction Prevention Program is administered by the Mayor's Office of Children and Family Success (MOCFS) through Baltimore City's Community Action Partnership (CAP) centers. Because Eviction Prevention Program funding spans federal, state and local sources, each with its own timeline and income eligibility criteria, MOCFS will process applications for assistance through a central online portal and refer applicants for specific resources based on their eligibility. The security deposit program will be an exception in that it will have a unique application process supported by designated funds and a designated staff.
This addition to the current Eviction Prevention Program strengthens our overall efforts to achieve housing stability in Baltimore City," said MOCFS Executive Director, Tisha Edwards. "From the time we launched the program last fall we have witnessed a continuous increase in need, and to meet that need we have been investigating funding sources that would allow us to expand opportunities to provide families the chance to find safe, secure and stable housing. Providing funds to cover the cost of their security deposit is one key way to do just that."
"The ability to pay a security deposit is a known barrier to obtaining affordable housing, and this effort will further our goals to promote housing stability throughout Baltimore City and help our most vulnerable residents secure safe and affordable housing," stated Acting Housing Commissioner, Alice Kennedy.
Other new housing aids coming this summer consist of a partnership between MOCFS and United Way of Central Maryland that will redirect $16 million in State funds to direct rental assistance. United Way will make mass payments to landlords of multi-family housing properties with a large number of tenants.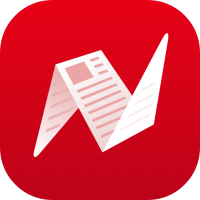 This is original content from NewsBreak's Creator Program. Join today to publish and share your own content.