Rep. Andy Harris (R) said this Wednesday that he opposed legislation that proposed bestowing medals to police officers protecting the Capitol on January 6th because he believes the bill incorrectly used the word "insurrection."
The Baltimore County representative was one of 21 House members – all Republicans – opposing a proposal Tuesday to prize the Congressional Gold Medal to U.S. Capitol Police and other officers at the Capitol during the violent attack by a mob devoted to former President Donald Trump. The House approved the bill 406-21.
According to the bill's text, the intent is to honor "the sacrifice of heroes" as "a mob of insurrectionists forced its way into the U.S. Capitol building and congressional office buildings and engaged in acts of vandalism, looting, and violently attacked Capitol Police officers."
Harris said it is unclear whether the "terrible acts" of Jan. 6 amounted legally to the definition of an insurrection.
This otherwise commendable resolution was hijacked by Speaker Pelosi to continue pushing her claims that January 6th was an armed 'insurrection,' which has legal meanings, and punishments," Harris said in a statement to The Star Democrat, an Eastern Shore newspaper.
"Regardless of our personal feeling on the events of that day, Congress must respect the constitutional principles of due process and the rule of law, and not politicize honoring our Capitol Police heroes," his statement continued.
Harris cited U.S. code in his statement, which outlines punishments for insurrection but does not define the act. Merriam-Webster defines insurrection as "an act or instance of revolting against civil authority or an established government."
Under the legislation, gold medals with "suitable" engravings would be displayed at the headquarters of the U.S. Capitol Police and Metropolitan Police Department in Washington, as well as at the Capitol and Smithsonian Institution.
Heather Mizeur and Dave Harden – both Democrats who are attempting to un-seat Harris in the upcoming 2022 election – both released statements about Harris's vote.
Mizeur expressed her belief that Harris was siding "with traitors and insurrectionists." Harden wrote on Twitter that the congressman "thinks it's better for him politically to vote against our first responders."
Harris' opposition to the bill comes in tangent with other GOP lawmakers disputing what occurred on January 6th. Many Republican leaders have argued that the Capitol rioters were not armed, despite dozens of people being charged with firearms and weapons crimes. Other GOP members have compared the people who forced their way into the Capitol to tourists.
Harris, a staunch Trump supporter and member of the conservative Freedom Caucus, joined his GOP associates in contending on behalf of Trump's baseless assertion in January that election fraud had occurred. No evidence has ever been presented of any such fraud.
Harris has said he will seek a seventh two-year term in 2022, despite promising in 2010 to serve no more than six terms.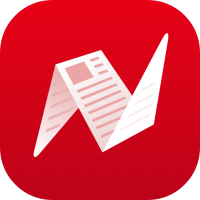 This is original content from NewsBreak's Creator Program. Join today to publish and share your own content.