Maryland Gov. Larry Hogan speaks at a coronavirus press conference in Annapolis on March 12, 2020.
(Matt McDonald/For The Diamondback)
With dwindling coronavirus positivity rates and just over 70 percent of Maryland residents being at least partially vaccinated, Governor Larry Hogan announced this past Tuesday that the 15-month-long pandemic state of emergency will be ending on July 1.
Today I am announcing the end of the COVID-19 state of emergency in Maryland. On Thursday, July 1, any and all emergency restrictions and mandates of any kind will end," Hogan said at an afternoon news conference at the State House in Annapolis.
He continued: "Masks or face coverings will not be required in any settings, anywhere, including schools, camps, and childcare facilities. Businesses and other workplaces are obviously still able to set their own policies and we will support their ability to do so. But there will not be any legal mandate from the state for wearing masks at any location anywhere in the state."
Hogan also confirmed that there will be a 45-day grace period; during this period, regulations will be gradually alleviated starting on July 1 and officially completing on August 15.
The grace period is intended to give Maryland residents more time to perform certain duties that they may not have been able to complete during the pandemic. It also allows for more time to come up with the money to pay rent or a mortgage as Hogan said the eviction moratorium will continue through the end of this grace period.
Gov. Hogan advised Maryland residents to remain cautious as the coronavirus and its variations are still alive and well.
While the end of the state of emergency is an important step in our recovery from COVID-19, it does not mean that this virus and the variants no longer pose any threat. If you have been vaccinated you are safe. But those who have not gotten vaccinated will continue to be at risk."
The Delta variant, which originated in India and has wreaked havoc on that country's health care system-could very well pose the biggest threat to the recovery as it is rapidly spreading throughout the globe.
A recent Delta surge in the U.K. forced that country to delay lifting pandemic restrictions. The variant is also present in the U.S. in a small percentage of cases but it has the potential to become the dominant strain of the virus, according to health officials.
While the Delta strain is thought to be resistant to some of the COVID vaccines, individuals who received both doses of the Pfizer and Moderna vaccines are thought to have some level of protection against the variation.
There are 461,392 confirmed cases of COVID-19 in Maryland as of Tuesday morning, according to the Department of Health, and 9,472 people in Maryland have died from the virus. The state's positivity rate is at 0.82%, which is a record low. Maryland has conducted more than 10.6 million COVID-19 tests.
Maryland's health care providers have administered 6,528,935 doses of the coronavirus vaccine. That includes 3,349,479 (55.403%) first doses and 2,930,647 (48.475%) second doses. Nearly 3.2 million people in Maryland are fully vaccinated, which is about half of the state's total population.
For more information on the lifting of the State of Emergency, check out the Maryland.gov update: https://governor.maryland.gov/2021/06/15/governor-hogan-announces-end-of-covid-19-state-of-emergency/.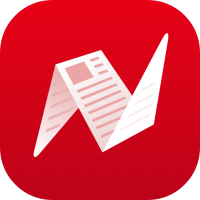 This is original content from NewsBreak's Creator Program. Join today to publish and share your own content.