I am on the hunt for my competition. I am in the process of possibly opening a meatball sandwich stand and have started to make a list of what people of Illinois consider their favorite meatball spots in Illinois.
The first spot on my list is Frankie's Deli in Oakbrook. This place is highly regarded as the best meatball in Illinois. I had to try it for myself, so I drove over to Oakbrook on a Thursday afternoon.
The first impressions, just on the outside, the place is gorgeous. The seating area of the patio is very large and can accommodate many customers who want to sit outside. My only complaint would be the chairs that are used for seating are very cheap plastic chairs. Other than that, it is a great place to enjoy nice weather.
The inside was also nice. It had some seating with a large deli counter to take your order and a grocery store area throughout.
As a warning to all who have not come to Frankie's Deli on a weekday afternoon, the place is a complete madhouse. The stress level is through the roof and there is not a lot of time to look at the menu. I was barked at by the workers behind the counter, who looked impatient and annoyed if I did not immediately give them my order. I knew I wanted the meatball sandwich that comes with mozzarella cheese. I wanted to try a side, but the line, at the time, had 10 people behind me, so I just went with the sandwich. I was yelled at to move forward to the cashier and the cashier told me I could not pay until my sandwich was in hand. It was a very stressful procedure.
I was given my large meatball sub wrapped in foil on a metal tray. I asked for some giardiniera on the side at the cashier and proceeded to the madhouse sit-down area to get my drink and find a table.
The area had one table located next to the drink cooler. I felt like I was in a high school cafeteria where people were waiting for people to get up and leave as they hovered with their trays.
I opened up my sandwich and it looked like normal meatball sandwich fare. I first tried the meatball alone with no bread and it was good. I would not say it is the best meatball I have ever had, but it tasted pretty good. I put on the giardiniera and took a bite with bread and it elevated the flavors.
I will say it was a good meatball, but nothing I would make a trip to Oak Brook specifically for. I would definitely go here weekly if I worked in the area.
I did go back on a weekend to try some of their other sandwiches and side salads when it was not so busy. I will say the weekend is a night and day difference in the number of people there, so I was able to eat more comfortably.
I ordered Frankie's special sandwich. It consisted of capicola and eggplant and cheese with oil and vinegar. I tried the side salads of the chicken primavera, the coleslaw, and the tortellini pasta salad. My wife had a Pastrami sandwich.
I hate to say it, but everything was not good! The sandwich that I had hoped for was that the eggplant would be fried with bread crumbs, toasted, and with melted cheese. I received a sandwich with cold eggplant that was in vinegar. The capicola also was not very good.
The side also was pretty awful, the coleslaw had no flavor it and tasted like straight mayonnaise with no seasoning. The pasta salads both tasted old and had grit on the outside of the pasta, like a starch with no flavor. My wife's pastrami came with lettuce and tomato and they had no dijon mustard, just yellow mustard.
If you come to Frankie's Deli in Oak Brook, you should get the meatball sub and go on a weekend. I cannot really recommend anything else, and for your own sanity, do not go on a weekday in the afternoon.
I give Frankie's Deli a rating of 5 out of 10. I may go back if I am in the area.
© Frank S ChicagoFoodKing, 2021. All Rights Reserved.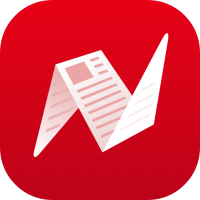 This is original content from NewsBreak's Creator Program. Join today to publish and share your own content.