I love to go out to a nice restaurant or a local food stand to have a great dining experience. I take so much pride in knowing that Chicago and its surrounding suburbs have some of the best places in the world to eat.
We as people who live in the Chicagoland area have come to the horrible realization that we are not able to eat out at many of our favorite restaurants due to Covid.
I also know of a current issue that not many people are talking about that is a major problem for people wanting to go out to eat in Chicago. That problem is the horrible uptick in crime that the city of Chicago and its surrounding suburbs have been experiencing in the last year. I do not know why local news is not covering this more extensively, but this is a real problem on the minds of many Chicagoans.
I know many employees and managers that work at very popular restaurants in the city of Chicago. I interviewed one manager from a very popular Italian restaurant in the River North area about this problem. To protect his identity I have changed his name to Mike.
ChicagoFoodKing: Mike, so I have heard that beyond the pandemic many patrons are fearing dining out with the huge uptick of carjackings, armed robberies in broad daylight. What do you think of this?
Mike: I do not know why this is not covered more on the news. We have seen a 20-30% drop in reservations for people who just do not want to go out to eat for fear of crime in the City of Chicago. I talked with one of our patrons who was visiting from Wisconsin. They told me that they almost canceled their reservation for the evening due to the robberies they have heard about happening in broad daylight.
ChicagoFoodKing: Mike, have you personally witnessed any crimes happening to one of your patrons near your establishment?
Mike: Yes, just last week one of our valets pulled up a customer's car and a man tried to get in the car and steal it. Luckily, we were able to stop the individual and he ran off.
I also want to add that Chicago police issued back in the middle of July a warning to anyone visiting the Magnificent Mile shops and restaurants. They warned of a major increase in thefts and told people to be careful. They also advised not to sit too long in their cars, while the car was running, due to the large spike in carjackings.
I will describe myself as an avid diner. I have had to pause booking a reservation for some restaurants due to the fear of what has been going on recently with the crime surge.
I want to know what you as readers feel about this. Have any of you stopped dining downtown due to the recent surge in thefts and carjackings?
I would love to hear anyone's feedback on this. Please leave your comments.
© Frank S ChicagoFoodKing, 2021. All Rights Reserved.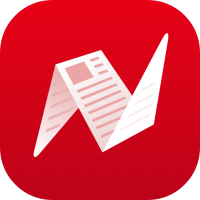 This is original content from NewsBreak's Creator Program. Join today to publish and share your own content.