My sister gave me the honor this year to pick where to go for her birthday with her family. I had a couple of parameters that she wanted the restaurant to have. The first request was that they had to serve baked clams and the second request was that they were a classy Italian restaurant.
I was excited to search for an Italian restaurant that I had not been to before that was highly rated and, of course, served baked clams. I came across a restaurant on Yelp called Capri Ristorante in Burr Ridge. I showed my sister and she was excited to check this place out.
I made the reservation for 7:00 pm on a Friday. I arrived about 20 minutes early and my sister and her family just pulled up also. The restaurant was beautiful from the outside. The restaurant and the parking lot were packed. I was relieved to see they offered complimentary valet parking. They had set up a large tent for patrons to sit outside. The tent looked like something you would see at a wedding. I thought it was a nice area to sit in, but on an evening that was not so warm. I walked up to the hostess and she was very polite and she immediately showed us to our table, even though we were early.
The restaurant, as I stated before, was packed. Luckily, they had so many different rooms to put customers in. The table that my party of six was at was near a door. The door was being used by waiters to go in and out to serve the outside patrons. I, at first, was a little annoyed because I had constant traffic of people walking right up against me. Luckily, as the evening went on, the traffic died down.
I will say that the waitstaff at Capri was fantastic. I was greeted by my server who took our orders quickly. We all started with a bunch of appetizers. The table ordered baked clams, calamari, grilled octopus, meatballs, and prawns.
After we ordered our appetizers, the restaurant was now at full capacity and the noise level was through the roof. Other patrons really did not care how loud they were screaming while talking. The appetizers came out fairly quickly. The meatballs were delicious. The baked clams were good, but I could have done without the vodka sauce they drenched them in. The calamari was perfectly cooked. I did not try the grilled octopus and the prawns, but my family told me they were awesome.
The dinners all came with typical soup or salad. I had the house salad and it was typical fare and nothing really to talk about. The server came by again and asked how everything was and if we were ready to order our dinners.
I ordered their special called the "Coach Q", which consisted of eggplant, butterflied pork chops, and prosciutto in a white wine sauce. I also ordered a side of Vesuvio potatoes. My family ordered Giambotta, which consisted of potatoes, peppers, chicken, and sausage. My other family members ordered a gnocchi dish with pesto, veal stuffed medallions, and chicken Vesuvio.
The dinners all came out in about twenty minutes. The presentation was wonderful and with massive portions. My dish, the "Coach Q", was very good, but had no real overpowering flavors. I tried a bite of everyone's food and it was good, not great, but good.
I could not finish my dish as it was so big, but I opted to order a Creme Brulee cheesecake piece to share with my wife. My sister received a free piece of cheesecake for her birthday and the rest of my family ordered an apple pie dessert and gelato. I thought all the desserts tasted good, except my Creme Brulee cheesecake crust was raw on the bottom, giving a flavor like raw cookie dough. The raw crust was not so bad as to complain. I just ate around the crust and ate the delicious cheesecake filling.
The one lucky perk of sitting by the door in the backroom was it made it easy to leave. The restaurant was like a mini "Lollapalooza". It had so many people in it and would have been a nightmare to traverse past all the tables and guests.
I looked forward to meeting the owner, but he never stopped by my table. I had sent him a message via Instagram seeing as he added me back. I told him I was coming in and he asked me what time. I never heard a response back after that.
I also noticed after looking over the menu a lot of the dishes are named after famous Chicago Blackhawks players. I later learned that they frequent this restaurant due to the fact a lot of the players live in Burr Ridge.
I think Capri has a lot going for it. The restaurant is very nice and big. The service is top-notch. The food is good, not great. The only drawback is the noise level and the number of people they pack in. The tables are super close together and that can be somewhat annoying.
The prices also were not that bad. My party of six ate very well for just over $400 dollars.
I will give Capri another shot in the future when it is not so busy. I give Capri Ristorante a rating of 7 out of 10.
© Frank S ChicagoFoodKing , 2021. All Rights Reserved.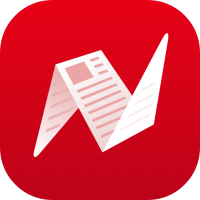 This is original content from NewsBreak's Creator Program. Join today to publish and share your own content.