Do not go here to eat! I am warning you. This will be the best BBQ you ever have in your life. The BBQ you eat here will ruin BBQ for you because everywhere else will not be as good. This mecca of all things BBQ is The Shed BBQ & Blues Joint in Ocean Springs, MS.
This is my bucket list BBQ joint. I was told about The Shed while on vacation in Pensacola, FL. I was sitting at the Margaritaville Beach Hotel Tiki Bar talking with the bartender. He told me that if I am ever driving through Mississippi that I would have to make a stop at this BBQ joint.
I decided to cut my trip in Florida a day early and drive to New Orleans. I knew that on my way to New Orleans I would be passing through Mississippi and had to stop at this mysterious BBQ joint.
I drove down the highway until I saw a sign that read "Best BBQ this way". I pulled onto a gravel road and saw the most unusual and amazing building. The place looked like it had collected things for the past 20 years and put them all together to make a building of epic proportions.
I arrived 25 minutes before the restaurant opened. The parking lot was already getting full and a line formed outside of hungry customers ready to eat.
I walked in and the floor was gravel. The restaurant had knick-knacks and BBQ sauce for patrons to buy. The dining room consisted of benches and the whole place looked as if it was under a circus big top. I wanted to literally order the whole menu because everything sounded so good. I waited in line for about 25 minutes after they officially opened and it was my time to order. I ordered the ribs, pulled pork, brisket, potato salad, macaroni and cheese, and mac salad.
I went over to an empty bench and within about 10 minutes I saw our food coming out. The waitress asked us if this was our first time here. I told her yes and that I wanted to try everything The Shedd had to offer. The waitress then told us that we needed to try the collard greens. She said it is a must-try and it will probably be the best I ever taste in my life. I looked at the line and saw that it was wrapping around the building. The waitress said that she would grab me some to try.
The Food was so Delicious!
I love southern hospitality, it is so friendly and nice. I took my first bite and I was in another dimension of flavor heaven. The meat was cooked perfectly and it had so much flavor. The BBQ sauce was sweet, but not too sweet, with a perfect amount of tangy flavor. I tried the sides and they were equally fantastic and the collard greens were the best I have ever had in my life.
I still on a weekly basis find myself thinking about The Shed BBQ and how I want to go there again very soon. I still to this day have not found another BBQ restaurant to even come close to The Shed in Mississippi.
The Shed is definitely a bucket list restaurant. I cannot express how you need to try this place if you are in the area.
I give The Shed a rare rating of 10 out of 10.
© Frank S ChicagoFoodKing , 2021. All Rights Reserved.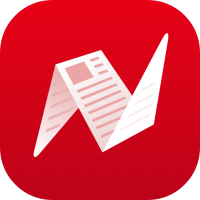 This is original content from NewsBreak's Creator Program. Join today to publish and share your own content.