I am always looking for new fun food spots. I love unique, one-of-a-kind types of experiences. I also love places that offer food items that you cannot get here in the states. This awesome wonderland of food is Mitsuwa Marketplace in Arlington Heights.
Mitsuwa Marketplace is a one-stop-shop to find anything you would need for Asian cooking. It is also one of the best places to eat delicious Asian food. Mitsuwa Marketplace is set up as half grocery store and half food court.
I love browsing the grocery store side before getting food in the food court. The vast variety of items that you can only get in Asia is daunting. They have items such as Kit Kat candies with flavors you probably have never tried, like green tea or peach. They have a huge assortment of ramen bowls for you to heat up at home that tastes fantastic. They carry an entire aisle dedicated to Asian alcohol, such as Soju, a popular Korean liquor. They also carry gifts and toys. I could spend hours browsing the grocery store side.
I then walk over to the food court side and it is an Asian food lover's dream. They have stalls for Ramen, Boba tea, and an entire stand that only serves matcha flavored dessert.
My go-to is spicy ramen. It is delicious. I also like the Chicken Katsu. I then always finish up my meal with a dessert from the Matcha stand or the Bobba tea.
The only drawback of Mitsuwa Marketplace is in the food court. The ordering process consists of going to one of the many stands and putting in your order and receiving a number. There are at least 10 different food stalls in the food court, so when your food is ready they will just start yelling out numbers. The food court gets extremely busy so trying to listen for your number is almost impossible.
The seating situation can be a hassle, to say the least. I can say from personal experience that many times I could not find a table to eat at. I also will say that many times I have dined in the food court that the air conditioning is either not working or not turned on. It gets very hot.
Even though there are some issues in the food court, I will definitely return for great food and discovering new items in the grocery store.
I give Mitsuwa Marketplace a rating of 8 out of 10.
© Frank S ChicagoFoodKing , 2021. All Rights Reserved.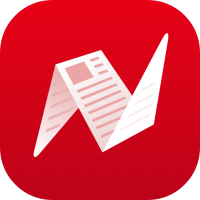 This is original content from NewsBreak's Creator Program. Join today to publish and share your own content.