I love a good crispy chicken sandwich. I especially love a Nashville Hot chicken sandwich. I am so happy to live close to one of the best Nashville Hot Chicken sandwich experts, which is Fry The Coop in Elmhurst.
I first fell in love with Nashville Hot Chicken when I made a trip to Nashville. I had heard of a place that everyone considered the best Nashville Hot Chicken you can get anywhere. That restaurant was Hattie B's. I can not tell you how delicious that sandwich was. I dreamed that somewhere in Illinois someone would open a Nashville Hot chicken spot that could mimic the experience I had in Nashville.
I am overjoyed to say Fry The Coop comes close. Their chicken sandwich is, in my opinion, is the best Nashville Hot Chicken you can get in Illinois right now.
Their chicken is tender and juicy. The crust and batter is so well seasoned that the spice is perfect. I am in love with their one sandwich called the "Spicy Butter Fried Chicken Sandwich". The sandwich comes on a soft Brioche bun smothered in spicy honey butter. I cannot stress enough how much I think you need to go out and try this. I also really like their fries that are super crispy and flavorful.
Fry The Coop also offers multiple levels of heat, so you can control how spicy you want your chicken. I have tried all of the levels and felt the medium was the best choice for some heat and flavor.
I do think Fry The Coop could fix a few things on their menu to make it more up to par. They need to have better sides. Their mac salad tasted as if it came from a grocery store deli. The mayonnaise was watery and it had a sweetness to it, similar to Miracle Whip. I was not a fan of it at all. I also did not care for their coleslaw; it was dry and not very creamy. This place has a superstar chicken sandwich that, in my opinion, I think the sides should also be just as good.
As a positive, I like the location near my house. The restaurant is not too big and very comfortable.
I really love Fry The Coop. I think if you love Nashville Hot chicken this is a must for someone to check out.
I give Fry The Coop a rating of 8 out of 10.
© Frank S ChicagoFoodKing , 2021. All Rights Reserved.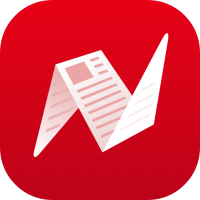 This is original content from NewsBreak's Creator Program. Join today to publish and share your own content.