I have been to Capital Grille many times. I was excited to try their newest location in Schaumburg.
I arrived at 5:50 pm on a weekday. I made a reservation via the OpenTable app. The restaurant itself is very classy. I like that they stick to the old Chicago steakhouse vibe. The dark tones with the wood and the dark red booths make it feel very cozy.
I came here with my wife and I was greeted immediately by our server. I ordered a coke and so did my wife. I also put in an order for their calamari and we both ordered Caesar salads.
The calamari was very tasty. I really liked the cherry peppers that were added to the calamari. The peppers were not hot or spicy in any way, which was great because my wife does not like anything too spicy.
I ordered the bone-in Ribeye for my main dish and my wife ordered a filet. I also ordered for our sides Sam's mashed potatoes, creamed spinach, and roasted wild mushrooms.
The restaurant became very busy and our server started to check on us less and less. I remember I sat for quite some time waiting for water refills.
The main dishes came out about 20 minutes after we ordered. They looked picture perfect. I always order my steak medium and will eat a steak one temperature grade lower if need be. I have no problem eating a steak that's rare-ish.
I looked at my steak and it was well done and so was my wife's. I sent it back. I really hate sending food back so as not to cause a fuss. The new steaks came out in around 15 minutes. I looked at the temperature and the color was correct. I took a bite and it was slathered in a spicy cajun-tasting rub of some sort. My wife also tasted her filet and this strange rub was on it, as well. I asked to speak with the manager. I was greeted very kindly by the manager on staff. He was very apologetic and said that they do put this rub on all of their steaks.
He also commented that it should be included on the menu that they add this rub to their steaks. I told him we had now been here for almost an hour and a half with no food but appetizers. I told him I would like my bill and I just wanted to leave. The manager came back with my bill and a bag. I asked what was in the bag and he told me he wanted to make things right and gave me two raw steaks to cook at home. I looked at the bill and was still charged full price for everything. I was not going to make a fuss. I just wanted to go home at this point.
The funny thing was as I opened the steaks when I arrived home, I noticed the cajun rub was still on these uncooked steaks. I could do nothing at this point but laugh.
I cannot say not to go to Capital Grille. The location is nice and the food is usually tasty at other locations. I think this was just part of growing pains or miscommunication with the kitchen. I will definitely give them another try in the future.
I give Capital Grill a rating of 4 out of 10.
© Frank S ChicagoFoodKing , 2021. All Rights Reserved.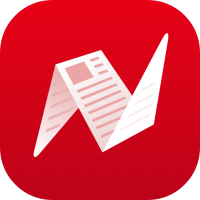 This is original content from NewsBreak's Creator Program. Join today to publish and share your own content.