I love going to the Barrington area, especially the Arboretum South Barrington. I love it so much because it is a perfect place to go on a nice warm day and just hang out outside. I also love it because it has some really good places to eat, one of those places being Mago Grill and Cantina in South Barrington.
I pulled up to Mago Grill and Cantina around 4:30 pm. The restaurant is completely opened up. The owners knew what they were doing when they planned out this restaurant. They incorporated large doors that open up to the outdoor patio. I love the open layout that feels great on a nice weather day when you can get a relaxing summer breeze.
The styling inside is also unique. The walls are decorated with luchador masks. The masks add a great modern aesthetic to the restaurant. I also must say that the entire restaurant feels very modern and looks like a cool place you want to dine at.
I sat down with my wife and was immediately greeted by our server and also the "Guacamole Lady", as I like to refer to her. The "Guacamole Lady" asked if we would like tableside guacamole. In my opinion, it is definitely a must. The guacamole is creamy and delicious and you can pick how spicy you want it made. The only downside is the price for the table-side service is a little pricey.
I also always get an order of the beef empanadas. I guarantee you will love them.
I also always order a Mexican coke for a drink or a Horchata. I think both those drinks pair well with any spicy food you may order. I put in an order for my favorite dish. The Carne Chihuahua is a marinated skirt steak covered in Chihuahua cheese peppers onions and mushrooms with Pico de Gallo, sour cream, guacamole, and a side of Poblano mashed potatoes. I cannot express how delicious this is. My wife usually gets the chicken burrito that she loves.
The whole experience is always friendly and delicious. I love the area because after eating here there are a number of great dessert spots around the corner.
I cannot suggest Mago Grill and Cantina enough. I think it is a must-go.
I give it a rating of 8 out of 10.
© Frank S ChicagoFoodKing , 2021. All Rights Reserved.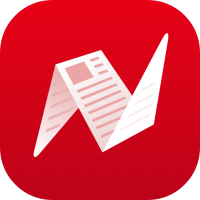 This is original content from NewsBreak's Creator Program. Join today to publish and share your own content.