I was born and raised in Chicago. I always felt Chicago was known for its fantastic steakhouses. I am finding more and more that the famous steakhouses of Chicago are losing their quality and flare. This is a prime example of how a famous Chicago steakhouse lost its way, in my opinion. This steakhouse is Ruth's Chris in Barrington.
I have visited Ruth's Chris nearly a dozen times and each time my experience gets worse and worse. I will talk about my most recent visit to the Barrington location.
I made a reservation for 5:30 pm. I was pulling up with my wife and noticed a girl with her friend dressed very scantily, twerking in front of the main entrance door.
The girl was falling out of her dress in more ways than one. This was in plain sight of the host stand where a manager was standing at the time of this vulgar inappropriate show. The manager, nor any staff of Ruth's Chris, did anything to stop this person. The manager and staff watched as people had to walk around this woman trying to get through to the front entrance. The whole scene was obscene and comical.
I made my way past the amateur stripper and walked through the front door. The front door had not even closed yet and I was told to remove my hat. I looked at the manager in shock that he was offended by my hat and not the "Freak Fest" happening right outside his restaurant. I also want to clarify that I am Italian and I wear a Kangol style dressy hat, not a baseball hat.
We were then escorted to our table. The tables when I went were still socially distanced and I was seated in the center of the restaurant. I was promptly greeted by our server who gave us our menus. I asked for a Coke and my wife had the same.
The server returned with our drinks. I put in an order for their calamari. I will say no matter what mishaps I may experience with this restaurant, they always have the best calamari. They fry the calamari then add a sweet chili sauce to it. It is fantastic.
The calamari arrives and, of course, it's fantastic. I then put in my order for my main dishes. I ordered the filet, Oscar-Style. My wife orders the porterhouse. I also order the loaded baked potato, the lobster mac and cheese, and the creamed spinach as our sides.
The steak comes out of the kitchen toward our table with their signature Ruth's Chris sizzle. The sides follow right behind. I cut into the steak that I ordered medium and it is shoe-leather tough. The steak was way overcooked. I then took a bite of the lobster mac and cheese and it had a flavor almost like deli mac salad. It was gross. My wife's steak was full of fat and also very tough.
The waiter disappeared for about a good 15 minutes. I finally saw him and waved him down. I told him the food was not very good and the lobster mac had a weird taste. The steaks were overcooked. The creamed spinach was loaded with nutmeg. The waiter told me he would re-cook the steak. I told him I am not waiting around for another steak to be cooked. The waiter also told me I should have said something earlier about the lobster mac and cheese.
I told him to just give me my bill. I was not going to argue with him and the restaurant's incompetence. I looked at the bill and nothing was taken off. I said to myself I would never return. I received a phone call a couple of weeks later from the manager of the restaurant. The manager was argumentative and did not believe that I had such an experience. I was told he would send me a gift card in the mail. I did receive the card a week later.
I am not going to spend $200 plus dollars for a bad time. I will spend my money elsewhere. I cannot suggest visiting this location.
I give Ruth's Chris a rating of 2 out of 10.
© Frank S ChicagoFoodKing , 2021. All Rights Reserved.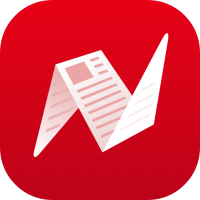 This is original content from NewsBreak's Creator Program. Join today to publish and share your own content.