I have few places that I have dined at that have made me as mad at the whole dining experience as the restaurant I just visited. That restaurant was Carmine's Rosemont.
I was looking for a new restaurant to dine at for my wife's birthday. I did not want to go to downtown Chicago and wanted to stick to the suburbs. I have thoroughly exhausted all of the Chicago steakhouses. I wanted something different that still offered a fine dining experience that most steakhouses offer.
I noticed on my last visit to Rosemont when I dined at Truluck's that across the street was a restaurant called Carmine's. I looked up online, of course, to see the reviews of Carmine's and noticed a heavy mix of people either loving or hating the restaurant.
I thought I would give it a try. I made my reservation via the OpenTable app. I made the reservation for 3:45 pm to avoid any crowds. I also wrote in the notes section that it was my wife's birthday and would like a nice table off to the side on the patio. I looked on Carmine's website to make sure there were no dress codes to follow. I also looked at the Yelp restaurant pictures to see what people were wearing. I noticed many pics of people in casual wear and shorts. It was 90 degrees out and I wanted to wear nice shorts and a button-down shirt.
I arrived at my exact reservation time and valeted my car, which is complimentary. I walked up to the door and saw "Proper Attire Required". I then walked inside and saw a sign that read "No Shorts or Sandles". I was ready to walk right out if they said anything to me wearing shorts. Luckily, they only whispered to each other while looking at me up and down and just told the host to tell me to remove my hat. I was going to be sitting outside, so why should it matter what I wear as long as it is not tacky or offensive? I think if they really wanted to enforce a dress code so badly, they should clearly put it on the website.
I walked to the patio area and see a few tables, some with men in tank tops and women in cut-off shorts. I looked around the patio area and it was a nice spot to have lunch. I also noticed they had a small fountain by my table that was bright green and full of mildew shooting all over my leg.
I was then greeted by our server. I noticed she already looked exasperated and she quickly asked if we had dined here before. I told her I have dined at other Rosebud establishments, but not here. I then put in a drink order for sangria and my wife had a Coke.
I started to look over the menu and I also noticed the prices were downright ridiculous. Salads were $18 dollars and Chicken Parmagiana was $35 dollars. I want to make something clear that I will pay anything for a good meal. I also have an insight into Italian food. I am Italian myself and know how cheap pasta is. I just ignored the price and put in our orders.
I saw on the menu that they had an 18-ounce Waygu flank steak with a mushroom demi-glace, steak fries, and grilled asparagus that sounded good at a pretty fair price of $55 dollars. I asked the waitress how it was and she responded that they were out of that dish. I then asked her if she recommended anything else and she said the Chicken Parmagiana was popular. I knew my wife was going to order that, so I went with the Eggplant Parmagiana. We also ordered a wedge salad and a Caesar salad, with a side of "Mama's meatballs". The salads arrived and they were the size of a family-style bowl, which easily could have fed three people. I asked if there were various sizes to this salad and our waitress said there was just one size. I made it halfway through the salad and gave up. I could not eat anymore, as it was too much. I tried the meatballs and they tasted okay but were smothered with a strong flavor of canned sauce.
I then saw our entrees coming out. I cannot express to you how big they were, especially the Chicken Parmagiana. Both dishes were covered heavily in cheese. I looked at my wife's Chicken Parmagiana and it was soaked in orange oil. I tried my Eggplant Parmagiana and it was pure mush. The side of pasta they give you was maybe ten mostaccioli. The sauce was horrible tasting as if it was straight tomato paste.
Later on, the waitress came by and asked if we needed to-go boxes and she threw them on our table for us to pack our own food up. She then gave us the check and said thank you, have a nice day, and immediately walked away.
The entire restaurant failed at every step. I mentioned earlier in the review that I made this reservation for my wife's birthday. I also wrote in the comments on the Opentable app that this was my wife's birthday. Not one person wished her a happy birthday.
At no time was any type of dessert offered on the house. I also was not going to be tacky and remind them of their job to read my comments about it being my wife's birthday and how to treat the guest accordingly on a special occasion. I walked out of the restaurant seeing the two managers trying to act like mob bosses, as they laughed with our server about something. I thought to myself that maybe the managers should have walked through the restaurant to see if guests are happy and not stand at the front doing nothing.
I also want to mention that my bill should not be $165 for the worst tourist Italian food I have ever had. The food tried to make up for its horrendous flavor by giving ridiculous portions. The lack of quality in cooking was obscene.
I also want to make a statement that if a restaurant is providing food as bad as what was presented to me, with horrible service, that they should not have the audacity to also say what a patron should wear.
I cannot recommend wasting money at Carmine's. I give Carmine's a rating of 2 out of 10, simply giving points to the nice outdoor patio.
© Frank S ChicagoFoodKing , 2021. All Rights Reserved.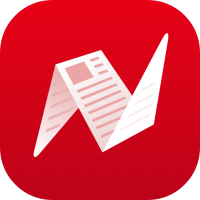 This is original content from NewsBreak's Creator Program. Join today to publish and share your own content.