I am always on the lookout for good sushi. I wanted to go to a good sushi restaurant for lunch. The hard part was that most of the sushi restaurants I found are only open for dinner time. I, for some reason, remember seeing a sushi spot in the Downers Grove area, so I headed that way aimlessly to see what I could find.
While I was driving down Ogden Avenue, I saw in the corner of my eye in big letters "ALL YOU CAN EAT SUSHI". I quickly turned my car around and was excited to check them out.
The name of the restaurant was Sakura Nami. I entered the restaurant and there were boxes all over the front area when you entered. There also was a staircase that looked to lead downstairs. For a minute I was confused about where I was going because I saw no hostess or workers of any kind. I turned to my right and took a few steps past the front door and see what looked like a hostess stand with no hostess. I waited to be greeted by anyone.
I noticed there were diners sitting down eating in a dining area and more customers started to form a line behind me. I waited for a few minutes and a lady approached me and asked how many. I told her two and she walked me to the very back of the restaurant. I looked at the table and a white sheet of paper with various rolls with no descriptions listed.
I see that they charge $17.99 for lunch all you can eat from the rolls listed on the white paper menu. I thought this was a good deal and grabbed the pencil that also was on the table and began checking off various rolls. I picked a bunch of rolls that sounded like they may be cooked or tempura prepared and also not a lot of spice.
My wife does not like anything spicy, so I wanted to make sure we had a good variety of sushi we both could enjoy. The waitress returns again, giving us cheap paper plates and mini cups for the soy sauces at the table. She also brought over bottled water for both of us. I asked for a coke and was given a can and a straw.
The waitress grabbed the white sheet of paper and disappeared. I notice there is an old traditional menu near us and open it up. The menu is filled with pictures of all of the sushi rolls. I began to scroll through the menu when I notice in very small print at the top of the menu "All you can eat sushi rules". I begin to read these rules and they state "You must eat everything you order. Any piece left behind you will be charged for the full price of the roll via ala carte".
I now began to panic and think how many rolls did I order. I sat there trying to figure this question out when a massive white platter tray came out with our sushi. I had ordered six large rolls. I noticed they also put on the majority of the rolls a spicy wasabi sauce that my wife would not eat. This enjoyable lunch was now turning into a "Man Vs Food" challenge.
I was not about to pay $15-17 dollars per roll for cheap all-you-can-eat sushi for not finishing. I was mad at myself and mad at the restaurant. I felt like this was their way to scam me to pay more than the $17.99 price. I felt this was pretty important information that should have been told to us verbally by the waitress before we ordered. I also think there should be a sign on the table and not small messages on a menu. I was also mad at myself because I did not see this, to begin with.
I began my food challenge and thankfully I ate all of the sushi. The majority of the six rolls were consumed by myself because my wife like I stated before, hates anything spicy. I cannot tell you how full I was. I felt sick and just wanted to go home and take a nap.
I have thoughts about this restaurant. The sushi was mediocre at best. This is not high-grade sushi by any means. The service here is also very slow and the staff is not very talkative, due to an apparent language barrier. I then have to touch upon these all-you-can-eat rules. I understand they do not want customers to order a bunch of rolls and waste. I also believe this needs to be told in a more obvious way. The best way would be verbally or, at the very least, a large sign.
I also want to mention the atmosphere. The vibe is very strange. They play rap music for the background music. The place looks like they are still moving in, but they have been here for years. I do not think I will be coming back to this restaurant. I think there are much better options elsewhere that warrant a higher price. I give Sakura Nami a rating of 4 out of 10.
© Frank S ChicagoFoodKing , 2021. All Rights Reserved.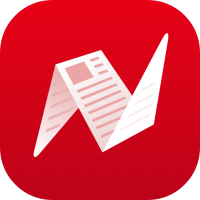 This is original content from NewsBreak's Creator Program. Join today to publish and share your own content.