I think one of the best desserts in the world is a donut. I also feel as a self-proclaimed donut lover I know the places to get the best donuts in Illinois.
TOP 5 BEST DONUT SPOTS IN ILLINOIS
1. Donut Vault - Chicago - They are only open until 1 pm. A line usually forms when they open up at 7:45 am and the donuts sell out quickly. The lines are normally long. The donuts are delicious. They usually have a donut of the day. My personal favorite is their jelly donuts. You can not get a bad donut here.
2. BB's Baby Donuts - Western Springs - This super cute and super unique donut shop makes awesome mini donuts. I always had a soft spot for munchkins from Dunkin Donuts. Imagine these ones to be even better. The flavors change up weekly. I love that they have a walk-up window to grab your baby donuts on the go. I am partial to the Bavarian cream. YUM!
3. Dunk Donuts - Melrose Park - This place has been around since I can remember. The inside looks pretty sketchy, I am not going to lie; however, they make some really good donuts. You can grab a couple of dozen and not spend too much. My favorite donut is their French Cruller.
4. Allegretti's Bakery - Norridge - The Chocolate donuts here are called "Crack Donuts" and there is a reason. People line up to grab these chocolate donuts so fast they sometimes run out before they have a chance to put them out. I will give you a tip - get here early. They open at 7:00 am, but I suggest getting there at 6:00 am
5. Stan's Donuts - Multiple Locations - Stan's is known for its awesome assortment of flavors. My personal favorite is the pistachio. The one thing you always get from Stan's is consistency. I can always count on them to always be delicious and fresh.
Let me know in the comments section your favorite donut spots.
© Frank S ChicagoFoodKing , 2021. All Rights Reserved.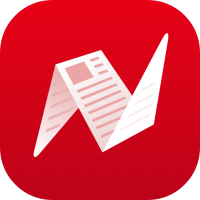 This is original content from NewsBreak's Creator Program. Join today to publish and share your own content.